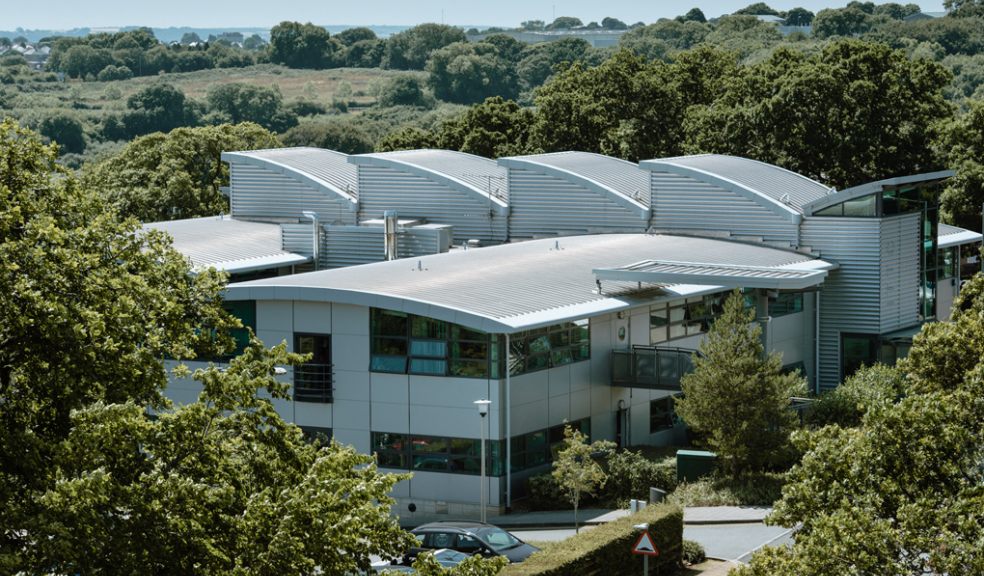 Engineering design boost for offshore wind from top PSP firm
A revolutionary design for the future of renewable energy is being developed by a firm based at Plymouth Science Park.
Frontier Technical is designing a new way of deploying the structural components needed to build an offshore windfarm – its aim is to use controllable 'float modules' to construct a floating turbine base underwater with less cost and less hassle.
The company says its approach means the existing methods, which require expensive deep-water construction yards, huge floating cranes and several tugs, will no longer be required.
Instead, offshore wind turbines can now be assembled thanks to Frontier Technical's patented design which consists of large hexagonal tubes that are towed straight to the site and interlocked to form the basis of a structure.
The float modules are easily loaded and transported by shipping container before deploying them at sea and assembling them in situ. 
The 'MARLIN Modular Floating Platform' has already garnered the interest of the State of Oregon which was highly impressed at its innovative design. 
It means offshore wind farms can be readily provided in deeper waters and, as such, the team are already exploring how to adapt the technology to suit areas in the Pacific Ocean.
Frontier Technical is also looking at ways to efficiently store the power produced by the turbines which can then be relayed back to the mainland and used by the local population.
Engineers believe the topography surrounding the coastal areas of Plymouth are perfect to assist in trialling and developing the technology which will improve efficiency when assembling these structures at sea.
'Costs currently are very high for floating offshore windfarms,' explains Trevor Hardcastle, Managing Director at Frontier Technical.
'It can be quite expensive as you have to factor in towing and bad weather. We've invented a solution to these key issues which allows for a low-cost deployment for floating offshore wind turbines with the usage of a unique ballast system.'
Frontier Technical is currently working alongside Marine Business Technology Centre (MBTC), Plymouth City Council, the University of Plymouth and Plymouth Marine Laboratory.