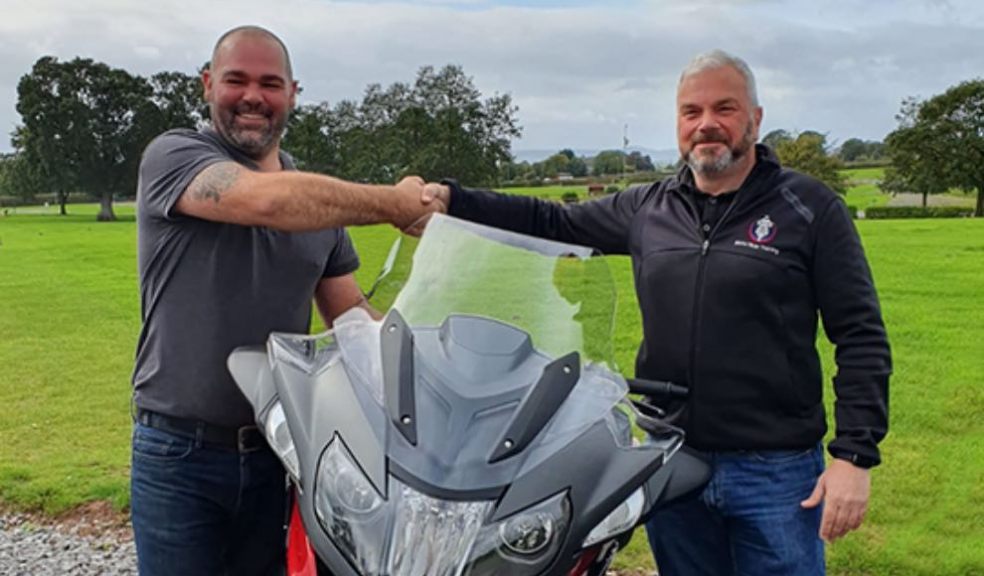 BMW Motorrad opens new Rider Training Centre in Exeter
BMW Motorrad has opened a new Rider Training centre in Exeter to bring the brand's top-quality road skills training to experienced riders, plus those new to motorcycles. The South West centre boasts its own training pad and even a private network of roads to enable riders to refine their skills away from traffic as part of their tuition.
The new Rider Training school joins already established BMW Rider Training sites in Royston, Stoke-on-Trent, Darlington, and Edinburgh, offering the same comprehensive selection of training for those who are learning to ride, through to the RoSPA Advanced Rider standard.
Chris Lake, owner of BMW Rider Training Exeter, said: "The addition of a BMW Rider Training centre in the South West will enable thousands of budding motorcyclists to experience some of the finest motorcycles and tuition that the country has to offer. More than 10,000 people have learned to ride and enhance their skills since the first BMW Rider Training centre opened in 2006, and we are delighted to be able to contribute to that growing number."
BMW Rider Training centres (www.BMWridertraining.com) offer a suite of Direct Access courses that fast-track new riders to pass their full motorcycle test (over four- to seven-day courses). The riding schools also train experienced riders with three levels of road skills courses refining and enhancing roadcraft and ultimately offering participants the chance to take their Advanced Rider Test with an independent RoSPA examiner.
The new site in Exeter offers riders a broad selection of BMW bikes upon which to learn and enhance their skills – from the capable BMW G 310 R roadster to the award-winning R 1250 GS. 
Ian Biederman, BMW Rider Training Chief Instructor, said: "We strive to equip every rider with the greatest confidence, highest safety standards, and most competent riding skills to ensure their motorcycling is as enjoyable as possible. By offering our customers a true 'BMW experience', regardless of their skill level, is paramount to achieving this. Each BMW Rider Training centre provides new and experienced riders with a premium experience, rather than the sub-standard 'under-the-arches' training some riders suffer."
As well as the new-rider DAS courses, and advanced skills tuition, each BMW Rider Training centre delivers BMW's industry-leading 'Rookie to Rider' scheme. This BMW Motorrad-backed offer equips those new to motorcycling with a new BMW machine and a full-set of safety gear, alongside a seven-day Direct Access rider training course. For just £650 initial contribution and as little as £125 a month, new riders can access the expert tuition at any BMW Rider Training site, before riding away in BMW safety clothing on a brand-new BMW motorbike.
To find out more about BMW Rider Training or to book a course, go to bmwridertraining.com or call the World of BMW team on 08000 131 282.