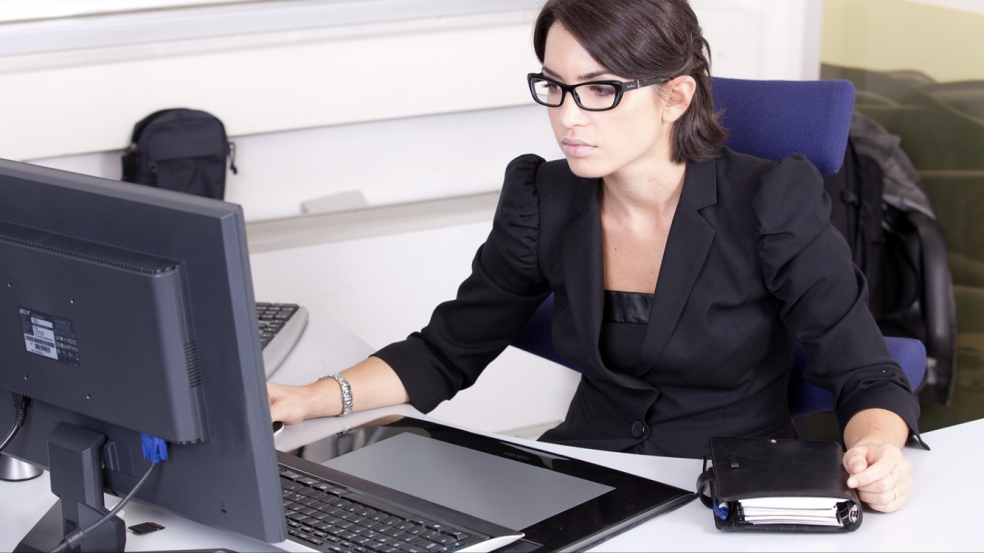 6 Ways to Prepare for a Return to Professional Life
There are many reasons for taking a break from work and your career in general. Taking the time off to focus more on the family or to pursue personal dreams isn't uncommon at all. Every year, many professionals choose to step away from their career for these reasons.
There are also plenty of reasons why you want to get back in the game. After a break from your career, returning to professional life isn't always as easy as you imagine. To make the transition back to working full-time more seamless, here's how you can prepare for the big return to professional life.
Improve Yourself
One of the things you can do while taking some time off of work is improving yourself. Thanks to the internet, you can find short courses and fully-featured programs that will make you a better professional. You can study new things, pick up skills that will help you perform better at work, or pursue a master's degree for a significant career boost.
Taking a business management course is a good example. You can choose from a variety of high quality business courses with the help of tools like findcourses. You have plenty of options too, including courses on specific subjects.
The courses you take aren't just useful for adding new skills to your arsenal. They are also effective in refreshing your skills and getting you ready for the challenges of today's market. In the case of business management, you can learn more about new business technologies and how they affect operations in different ways.
Refresh Your CV
Since you are returning as a professional, you need to start marketing yourself again. This means getting in touch with potential employers, getting them interested in hiring you as an employee, and connecting with other industry players in general. If you have been maintaining your professional network while you are away, these tasks are definitely easy to tackle.
If you really took the time off, however, now is the best time to refresh your CV. Add the skills you master through courses and other programs to the list. Make sure your job experiences are all there, and that you add projects you worked on while taking the time off to make your CV look even more appealing.
Remember that you are also competing with younger candidates as you pursue strategic positions in potential companies. You want to set yourself apart by pushing forward those two things – skills and experience – to capture the attention of future employers. Don't hesitate to refresh your LinkedIn profile too since many recruitment managers look for potential candidates there.
Catch Up
As mentioned before, the market is changing rapidly, and you have some catching up to do. Taking courses and mastering new skills are great ways to refresh your market knowledge and abilities, but that doesn't mean you should settle for the updates you get while taking the course. During the transition process, make sure you read the latest news, pick up books on new industry trends, and really focus on catching up.
You'll be surprised by how much staying in tune with the latest updates helps. During an interview, for example, you don't have to worry about not knowing the latest jargon or not understanding the questions asked by the recruitment manager or CEO. Questions about new market challenges are easy to handle since you already know about them.
Even better, catching up allows you to settle into the professional landscape of today with ease. The market isn't the only thing that changes rapidly. The way corporations do business, their workflows, and other details about the professional world are changing too. Even the tools you are familiar with receive regular updates from time to time, so don't forget to find out more about them as you seek new opportunities.
Go Wide
Never limit yourself to certain opportunities when you are trying to get back into pursuing a career. That said, you must not allow the break you took to stop you from getting the same – if not better – job as before and returning to the career path you built for yourself.
There are ways to make a leap and land in a higher position too. Taking professional courses or getting a master's degree is one of them. in most cases, you also need to be more patient when finding the right opportunities to explore. Don't give up if you don't get the job you want after one interview; more opportunities are there to explore.
Returning to professional life gives you another opportunity to explore: a complete career shift. You can enter an entirely new field and pursue a whole new career in it. You need to prepare better for this kind of a career jump, but it is certainly possible to use the time-off you took as a stepping stone for a career change.
Try expanding your search and going wider to see if there are interesting jobs and career options to try. A career change is a big decision to make, but you have all the time in the world to prepare for one, and even more resources to help you get ready for that big decision.
Build a Support Network
Trying to get back into working as a professional isn't always easy. Even when you are prepared, the whole move will still be challenging. What you need to do is prepare a support network to help you get through the process. The support of loved ones and colleagues can really make the transition more manageable.
When you have colleagues supporting your move to go back to work, you usually get more information about vacancies and available opportunities. You can ask for referrals and be that much closer to getting the dream job you have always wanted.
Family is just as important. There will be times when leaning on family members is the best thing you can do. You will be able to handle the negative aspects of returning to work – like getting rejected and adjusting to the new work environment – better when there are people who support you.
Learn from the Past
We are back to the reasons why you decided to take a break from your career. Remember why you decided to take a step back from your work and learn from those reasons. Make sure you also learn from the mistakes you made in the past when you were still working a full-time job.
Experience is the best teacher. Now that you know the mistakes to avoid as you try to restart your career, you can have a clearer career path from the start. Getting promoted to that managerial position you have always wanted is easier with the experience you have.
Use the experience you have to create a better career plan. To make your comeback a big success, you need to define clear objectives that you want to achieve. Where do you see yourself in five years? As cliché as that may sound, having clear goals helps you stay motivated well beyond the transition phase.
Last but certainly not least, take the step; take the step today. Returning to a bright career path begins with taking that first step and preparing yourself for the move. The sooner you take that step, the sooner you can return to life as a professional