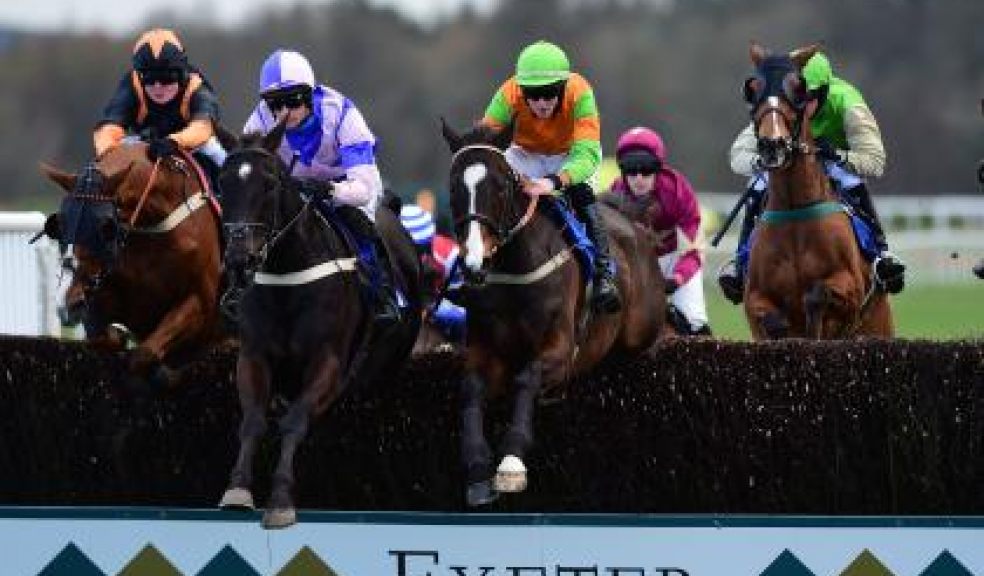 Jim Lewis remembers legendary Best Mate
The legendary racehorse Best Mate will be remembered at Exeter Racecourse next Tuesday when a beginners' chase is staged in his name.
His owner Jim Lewis will make his annual pilgrimage to the course to present the prize to the winning owners of the race and to lay a wreath in his memory.

Best Mate was widely regarded as the 'people's horse,' his popularity reaching beyond racecourses and stretching out to every corner of the land. Three Cheltenham Gold Cup wins and two victories in the Haldon Gold Cup were among his many successes during a glittering career when he lit up racecourses every time he raced and earned nearly £1 million in prize money.

Mr Lewis said: "It was such a privilege owning him and I think it will be a very long time before we see another horse enjoy his success. Every time he ran we were so proud of him. He always gave his best. Everybody loved him, and he was known as 'the people's horse' and I was very happy about that."

Best Mate won his first start over chase fences at Exeter on October 17, 2000. The racecourse was to be the scene of his very last race too, when he died of a heart attack in 2005.

Mr Lewis said: "Matey loved Exeter. He enjoyed several successes there and every time he raced, he'd strut around, looking magnificent. We always look forward to coming down to Exeter every year, despite it being a bittersweet occasion, and the directors there have become our very good friends. It's a wonderful opportunity for us to pay our respects to Matey and we know that we can look to the future and that another very good horse will win the race named in his honour."

Henrietta Knight trained Best Mate throughout his career. In her new book 'Not Enough Time: My Life with Terry Biddlecombe', she remembers the fateful day that Best Mate died at Exeter.
"After watching Best Mate canter down to the start on that November day, I remember thinking how magnificent he looked," she recalls.
"There was no hint of anything amiss. He strode out majestically and his coat gleamed in the autumn sunshine; even his dapples showed up. In keeping with tradition, I then walked down the racecourse to watch the race unfold and listen to the commentary close to the last fence."
It was to be his last ever race.

General manager Daniel Thompson said: "It is an honour that we have a race named after Best Mate. He was quite simply the very best of his era and it is wonderful to remember him every year. We are very much looking forward to welcoming Mr Lewis, and we hope this year's Best Mate Beginners' Chase produces another very good winner."
The first of six races comes under starters orders at 2.10. A raceday tour, which take place an hour before the first race starting outside the weighing room, is perfect for those new to racing while racecourse announcer Luke Harvey's tips on the podium half an hour before the first race comes under starters' orders are worth tuning in to.

A free bus from Exeter St David's 12.30pm and Exeter Bus and Coach Station 12.45pm is available before and after racing and children aged 17 and under come racing free. For further information visit www.exeter-racecourse.co.uk.