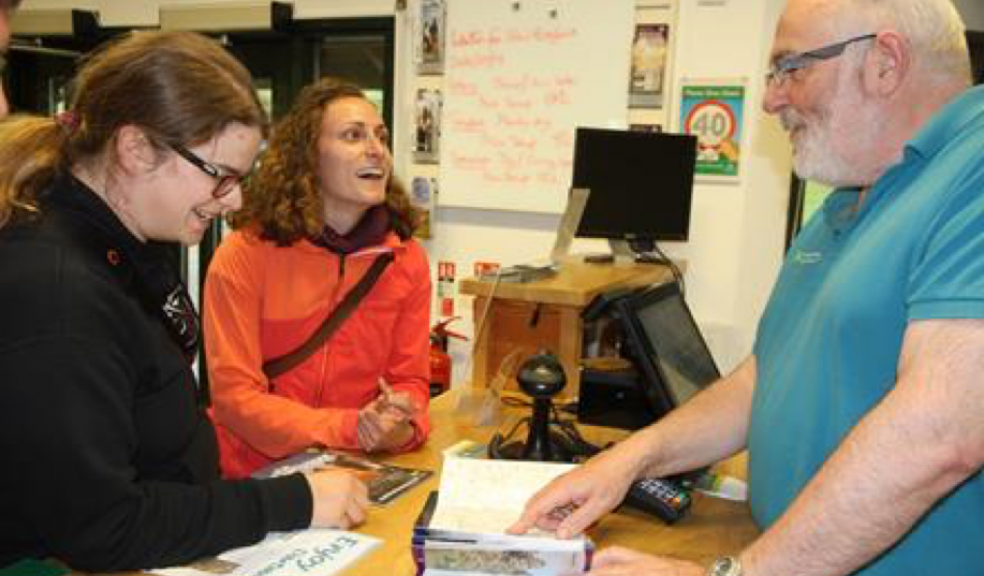 Volunteers needed to help tell Dartmoor's Wild Stories
Do you want to gain valuable experience volunteering at one of Dartmoor National Park's award winning Visitor Centres?
Enthusiastic people are sought to become Ambassadors for Dartmoor and help visitors to the National Park discover what makes this place so special.
As a Dartmoor Ambassador you will be based primarily at one of the three National Park Visitor Centres this summer, welcoming and directing visitors as they arrive at the Centres and being on hand to ensure that our visitors have all the information they need to make the most out of their visit.
If you would like to find out more about what this volunteering opportunity entails and meet the people you will be working alongside then come along to one of the open events.
• Thursday 22 June – National Park Visitor Centre Princetown - between 5:30pm and 7:30pm or
• Wednesday 28 June – National Park Visitor Centre Haytor – between 10:00am and 12:00 noon
As a Dartmoor Ambassador you will be passionate about the area, its special qualities and the range of activities it has to offer visitors. Whilst knowledge of Dartmoor is obviously an asset for this role, training will be given so that you can share your passion for Dartmoor National Park.
To register your interest for either one of the open events or if you would like to be considered for a role as a Dartmoor Ambassador but unable to make an event, then  contact vc@dartmoor.gov.uk
The Dartmoor Ambassador volunteer programme Discovering Dartmoor's Wild Stories is supported by a grant from the Heritage Lottery Fund.