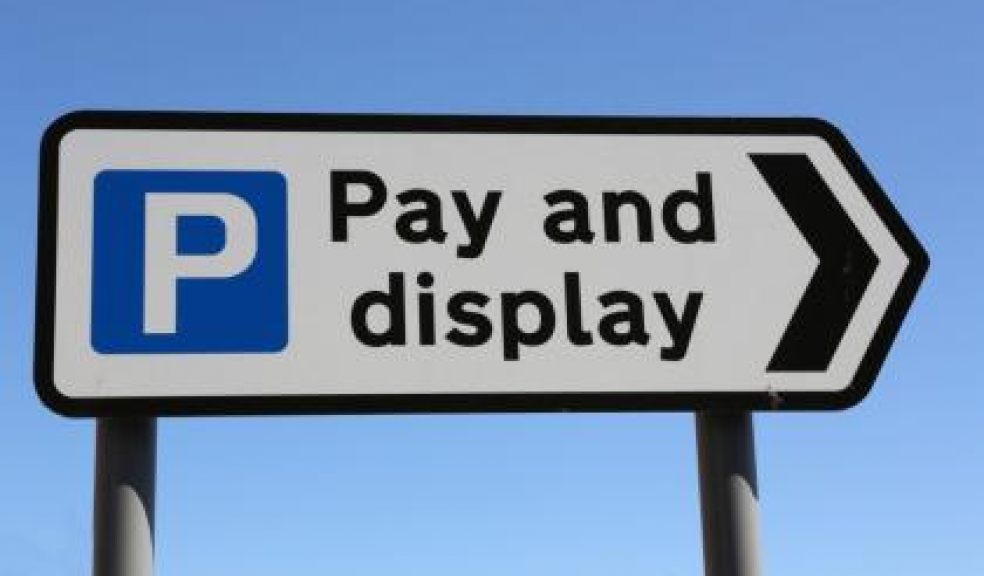 Teignbridge helps make parking easy
Residents and visitors can now pay for parking by smartphone or card payments after Teignbridge District Council invested in the latest technology across its car parks.
Customers can now use cards and smartphone payment methods as a further convenient way to pay as well as paying by phone or using cash.
Work is also taking place to install 14 new machines in 11 car parks and upgrade 48 machines in the remaining 25 pay and display car parks across the district to allow payment by card, as well as cash at the machines.
The improved ways to pay is one of a series of outcomes associated with a car parking review group of councillors and officers appointed by Teignbridge's Overview & Scrutiny Committee to review Teignbridge's off-street parking policies.
The group has looked at aspects including what technology is needed to upgrade and improve car parks, the budget required to fund investment, and ensure any proposed changes to tariffs to off-set the improvements are fair and proportionate.
As well as the free Sunday parking scheme expanding, work is taking place to put 14 new machines in 11 car parks and upgrade 48 machines in another 25 pay and display car parks across the district to allow payment by card as well as cash.
This will all help inform a long-term parking plan for Teignbridge. A programme of capital investment to allow for the improvements will be considered by the Executive and Full Council as part of the budget setting process.
The Review Group was chaired by Cllr Philip Bullivant and was made up of Cllrs Mike Haines, Mike Jeffery, Ann Jones, Lisa Mayne, John Nutley and the late Geoff Bladon.
Cllr Doug Hellier-Laing, Teignbridge District Council's Executive Portfolio Holder for Economy, Skills and Tourism said: "Teignbridge wants to make it as straightforward as possible for people to go about their business, whether that's shopping in our town centres or visiting on holiday and exploring the area.
"Having an easy and quick mobile payment system takes away the stress some people feel about having to rush back to their car because the ticket is running out. The upgrades and work being done is part of Teignbridge's ongoing commitment towards making improvements that benefit residents, visitors and businesses."
Cllr Philip Bullivant, Chairman of the Car Parking Review Group, said: "We recognised the need to improve our offer to customers using our car parks. The Review Group has spent a lot of time looking at what people do and what improvements can be made. One of the key recommendations was the need to invest in better payment options, as not everyone carries cash with them these days. People won't face any additional charges for card or contactless payments either.
"Improvements have also been made to machines in car parks with barriers in Newton Abbot to improve the efficiency and reliability of the equipment. It's good to see the hard work coming to fruition."
There's also more good news for motorists. From November 1, free Sunday parking being re-introduced in Teignbridge District Council-owned car parks in Teignmouth, Shaldon, Dawlish and Dawlish Warren car parks.
Teignbridge introduced free Sunday parking in urban and rural areas in 2011 and rolls out the scheme to seaside resorts throughout the winter months. It is aimed at encouraging more local people into each town during the quieter months which helps boost local trade and cuts costs to motorists.
The scheme does not apply to on-street spaces which are operated separately by Devon County Council. Notices will to put on the pay and display machines in the resort car parks telling motorists that it is free on Sundays from now on.
Free Sunday off-street car parking applies to these places:
Newton Abbot town car parks:
• Cattle Market
• Cricketfield Road
• Halcyon Road
• Newfoundland Way
• Osborne Street
• Venture Court
• Wolborough Way
• Decoy Country Park
Rural car parks
• Kingsbridge Lane, Ashburton (long and short stay)
• Mary Street, Bovey Tracey
• Methodist Church, Bovey Tracey
• Station Road, Bovey Tracey
• The Globe, Buckfastleigh
• Mardle Way, Buckfastleigh
• Station Road, Buckfastleigh
• Victoria Woodholme, Buckfastleigh
• Town Hall, Chudleigh
• Gestridge Road, Kingsteignton
• Court Street, Moretonhampstead
• Station Road Moretonhampstead
• The Strand, Starcross
• Widecombe Car Park
Beach and resort car parks
• Barton Hill, Dawlish
• The Strand, Dawlish
• Sandy Lane, Dawlish
• Dawlish Warren, Inner
• Dawlish Warren, Outer
• The Ness, Shaldon
• King George V, Shaldon
• Labrador Bay, Shaldon
• The Point, Teignmouth
• Lower Point, Teignmouth
• Eastcliff (Beach), Teignmouth
• Quay Road, Teignmouth
• Brunswick Street, Teignmouth
• Teign Street, Teignmouth
• Polly Steps, Teignmouth