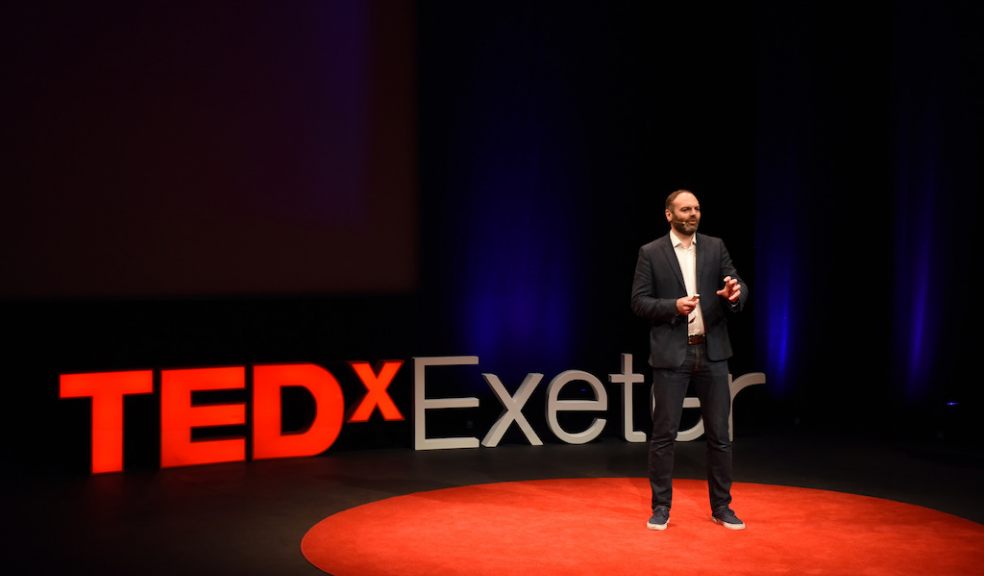 TEDxExeter 2019 speakers revealed
An exciting line-up of speakers has been revealed for this year's eagerly anticipated TEDxExeter event.
The city's eighth annual ideas festival takes place on Friday, April 5, at the Exeter Northcott Theatre. Tickets for the live event and a livestream at the University of Exeter's Alumni Auditorium sold out in 10 minutes when they went on sale in November, but there are plenty of opportunities to be part of the day at free livestreams happening at venues across Devon.
At a launch event at the Royal Albert Memorial Museum on Thursday, February 7, organisers announced that the theme of TEDxExeter 2019 will be The Art of the Possible.
The speakers confirmed so far are:
Ciara Eastell, chief executive of Devon-based charity Libraries Unlimited;
Dan Dicker, founder of circular design practice ashortwalk;
Jess Leigh, a member of Plan International UK's youth advisory panel;
Apprentice Izzy Clarkson and Exeter College student Jess Pepperell, both local youth board members for the National Citizen Service;
Lee Elliott Major, Professor of Social Mobility at the University of Exeter and chief executive of the Sutton Trust;
Naimah Hassan, programme director of Global Media Campaign, which works to end FGM;
Philosopher, filmmaker, artist and author Raoul Martinez;
Beatboxer and electronic singer-songwriter SK Shlomo;
Marine biologist Steve Simpson, whose work was featured on Blue Planet II;
Thore Graepel, a research group lead at Google DeepMind and chair of machine learning at University College London;
Kat McHale, a public health doctor and mother-of-three, who was diagnosed with breast cancer in October 2018;
June O'Sullivan, chief executive of London Early Years Foundation (LEYF) Nurseries and a regular commentator on early years, social business and child poverty;
Alex Kenmure, head of business development at GoodGym, a community of runners that combines getting fit with doing good;
Lucy Clayton, curator and co-host of the Dress: Fancy podcast
Claire Kennedy, licensee and curator of TEDxExeter, said: "We're hugely excited about the speakers who are coming to share their ideas at our event this year. With a mix of inspirational young people and leaders in science and the arts, it promises to be another uplifting and thought-provoking day.
"Every year people around the world watch live online as our speakers take to the stage right here in Exeter. Anyone who has been part of TEDxExeter over the past seven years will know what to expect, but if you're curious about the world around you and want to be challenged, moved and inspired, why not pop along to a livestream event or host your own?"
Around 100 guests, sponsors and supporters at the launch event were entertained by Devon-based drumming group Kagemusha Taiko, who performed at TEDxExeter in 2012 and 2017.There was also an exhibition of photographs inspired by TEDxExeter, taken by students at Exeter College.
Anyone who missed out on a ticket to TEDxExeter 2019 will be able to watch the day online or join free livestream events at venues including Exeter Library, CoLab and the Royal Albert Memorial Museum. For more information about how to host your own livestream event, visit TEDxExeter.com