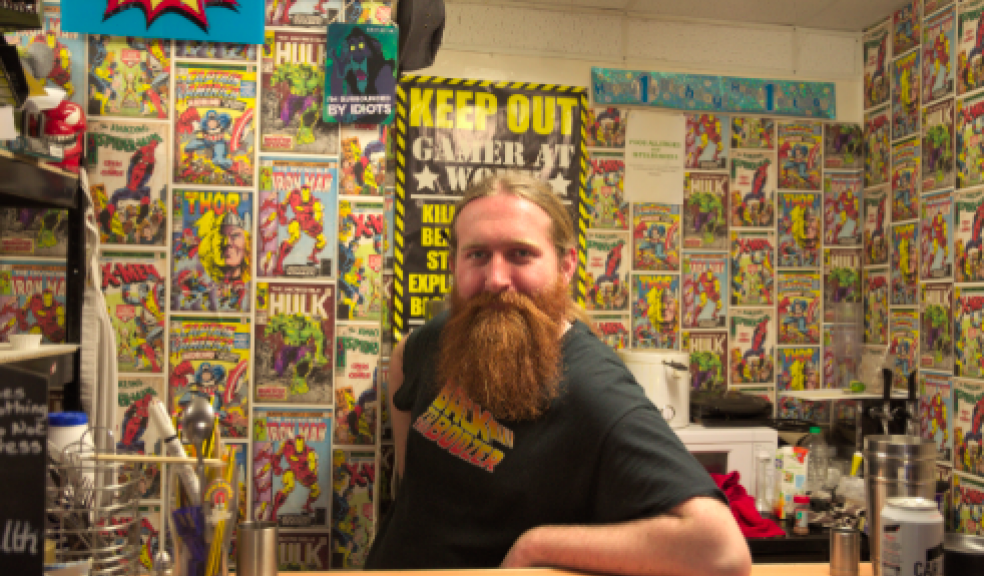 Exeter's Geek Bar looks to level up with your help!
Wherever you look in Exeter, you can't deny that there's some great variety in the types of businesses, large and small, that make up the local economy; Exeter High Street is developing its own vibrant personality with a variety of businesses that tend to the quirk in all of us.
One of these businesses is "The Arcade Exeter" on South Street: a proud geek bar that has successfully been providing an alternative bar experience for just over a year with its arcade cabinets, comic-themed cocktails and wacky takes on traditional pub events.
Due to its popularity, it has already outgrown its 400ft² premises and is looking to move into a bigger and better one; to help fund this move, the bar is looking to crowdfund this project through Kickstarter.
"We're not a chain, so we don't have the funds available to up and go so freely" says Landlord Damien Sluman; "We've worked wonders with a local taxi rank's spare space but we'd love to get more room to provide the next level of our business to our customers!"
Damien opened his passion project back in 2016 when recognising a distinct lack of variety in Exeter's pub and bar scene… fast forward to present day and he enjoys an extremely loyal group of regulars as well as a reputation for providing a geek infusion to an Exeter night out.
The Kickstarter project asks for £5,000 which promises to cover the moving as well as some new arcade cabinets. For those of you unfamiliar with Kickstarter, the project will only be funded if it reaches its goal by Friday, July 7th.
For more info on the Kickstarter project, visit https://goo.gl/OuFP83