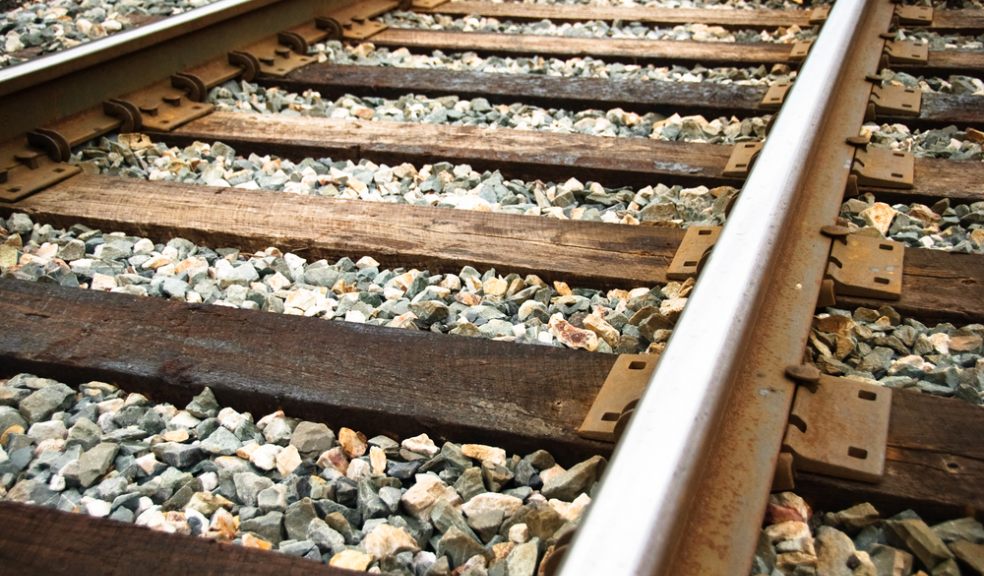 Cranbrook Railway Station opens
Cranbrook residents celebrated the opening of the town's new railway station yesterday (Sunday 13 December).
The first train to arrive was the 08:46 from Salisbury, which took passengers to Exeter Central before continuing on to Exeter St David's.
The opening of the new station means residents in the town will be able to travel to Exeter in less than ten minutes.
Devon County Council and the Cranbrook New Community Partners have funded the project, which has been delivered on their behalf by Network Rail.
The single platform station will be served by hourly services on the existing Exeter to London Waterloo line, operated by South West Trains.
The station has been developed with the potential to reinstate a second track and the site also includes bus and taxi facilities, bicycle parking and a 135 space car park.
Councillor Andrew Leadbetter, Devon County Council Cabinet Member for Economy and Growth, said: "This marks a major milestone in the development of the new town and Cranbrook residents now have convenient and direct access to and from Exeter where they can travel into the city centre in less than 10 minutes.
"This is the second new rail station to open in Devon this year, and it is another fundamental part of our Devon Metro scheme.
"It is also a key element of the transport strategy for Cranbrook, alongside the half-hourly bus route and the network of walking and cycling routes, which provides a good choice of travel options."
Councillor Paul Diviani, Leader of East Devon District Council, said: "The train service is a game changer for Cranbrook. It will be massively exciting to see the trains stopping at the new station and local people using the service for work, college and leisure too. There are now a wide range of sustainable travel options for Cranbrook residents and the opening of the train station means another very welcome green travel option is available."
John Halsall, Network Rail route managing director, said: "We'd like to thank Devon County Council for funding a new station at Cranbrook providing important new rail links into Exeter, Salisbury, Basingstoke and Waterloo for everyone who lives and works in the area. We were delighted to be asked to build the new station.
"Investment in rail is a vital ingredient in helping local people and economies thrive. Travelling by train has never been so popular and passenger numbers continue to grow to record levels so this new station will help enormously. Our Railway Upgrade Plan for the area is to improve the railway for passengers and communities connecting people and creating economic benefits across the South West."
Chris Ellis, Area Manager for South West Trains, said: "The opening of Cranbrook station is a welcome boost to the local community and we are proud to operate the train service here. We will be offering regular services to Exeter St Davids as well as Salisbury and London Waterloo. You can view our full timetable and book tickets online at www.southwesttrains.co.uk."
Kevin Blakey, Chairman of Cranbrook Town Council, said: "We are absolutely delighted that the station is now open. Cranbrook being on the train travel map is an important occasion for the town. Not only is it now easier for people to travel to and from Exeter, but Cranbrook also has a direct link to London. This is a significant step towards the development of a vibrant commercial and cultural future for the town."
The station will serve the growing community of Cranbrook, which is one of the UK's fastest growing towns. The town now has around 1,200 households and is likely to reach 8,000 homes over the next 10–20 years.
An official station opening ceremony will take place early in 2016, when the brand new train station is fully furnished and all facilities are available.