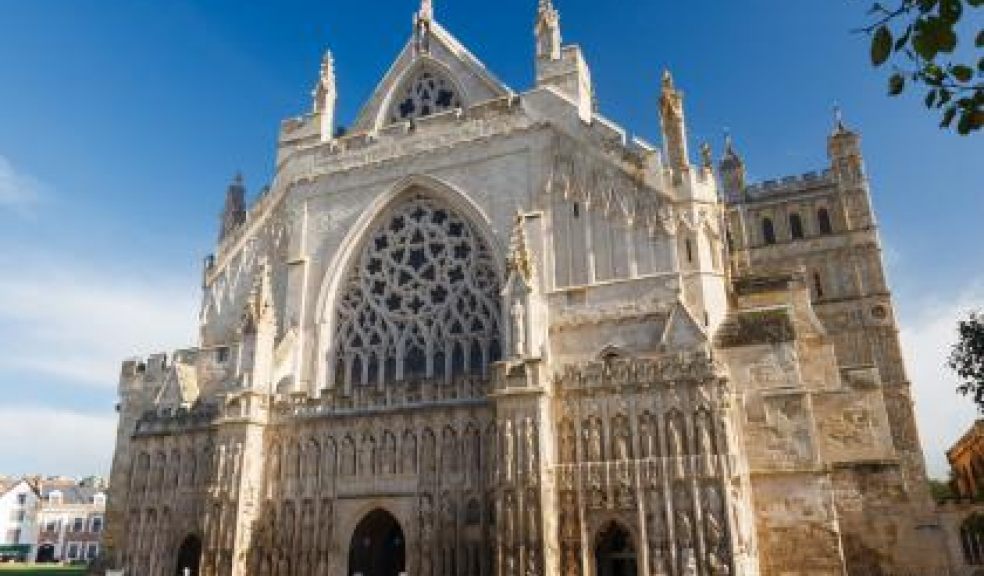 Cathedral drainage project announced
VITAL repairs to the drainage system around Exeter Cathedral begin next week as part of an ongoing project to prevent serious damage to the fabric of the building.  Efficient drainage around the Cathedral is vital for taking rainwater away from the stonework and preventing damp and decay.

Localised excavations between the North Tower and the West Front of the Cathedral will allow for pipes to be replaced, manholes renewed and other repairs to be carried out. The project begins on Monday 10th October, will last for 4-5 weeks and is funded by the First World War Centenary Cathedrals repair fund.

In welcoming the announcement of the grant earlier this year Chris Sampson, the Cathedral's Clerk of the Works, said: "Once complete, this work will be unnoticeable but it is crucial  if we are to avoid the great problems that manifest sometimes decades and centuries later."

A detailed survey of the drainage was carried out in 2014 to identify the extent of the defects in the system and allow for repairs to be prioritised. This is the third and final phase of works, following similar localised repairs around the West Front itself and around the chapel of St Andrew and St Catherine.

Normal access to the Cathedral for worship and for visiting via the West Front will not be affected. Any changes to access for morning worship (usually via the North porch) will be well-signposted nearer the time.