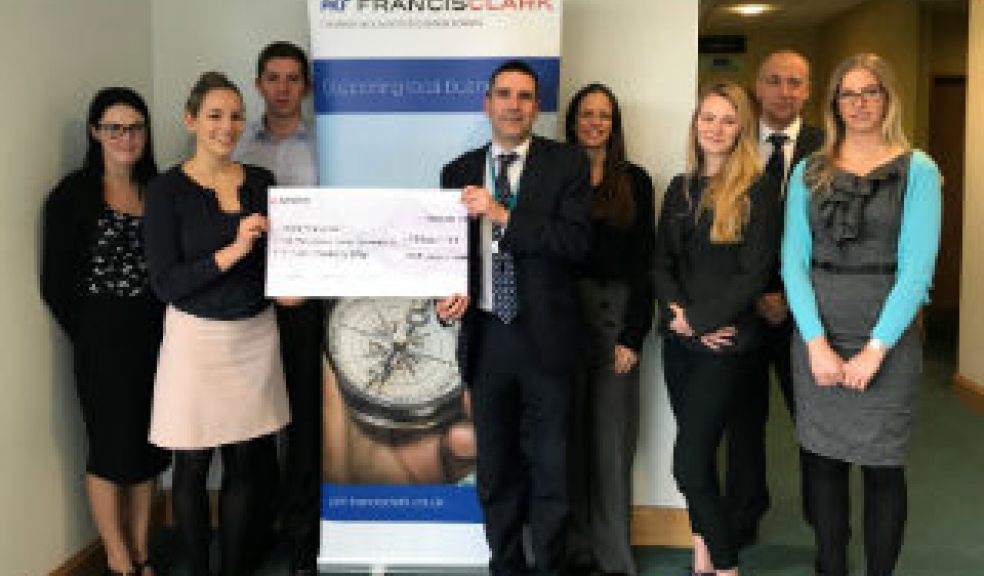 PFK Francis Clark raises over £8,000 for Hospiscare
The Exeter office of PKF Francis Clark has raised £8797.92 for local adult hospice charity Hospiscare after it was named its charity of the year for 2017.
Seven members of staff at the Exeter accountants undertook the Three Peaks Challenge, one of the most challenging mountaineering events in the UK. They raised over £2,000 scaling Ben Nevis, Snowdon and Scafell Pike in 24 hours. The Exeter office also organised dress down days, bake sales and Christmas and Easter competitions.
Sean Grinsted, Partner at the Exeter offices said: "Many thousands of people throughout Exeter, Mid and East Devon depend on Hospiscare's fantastic care and support. We were very proud to be able to support them as our charity of the year and through our fund- raising assist them in continuing to provide outstanding care for terminally ill patients and their families."
Richard Cousins, Corporate Relationships Manager at Hospiscare said: "I'd like to thank the staff at PKF Francis Clark for all their hard work over the last 12 months. As a local charity, corporate donations are really important to Hospiscare in enabling us to continue our work and make such a positive difference to patients who are living with a terminal illness and their families. I am very grateful to Sean and his team for all their support."
Hospiscare is an independent local charity provides high quality care and support to people with progressive, life limiting illness. The expert team of doctors and nurses at the charity help people from day of diagnosis to the last days of life. Last year Hospiscare gave vital support to 2,534 patients, their families and loved ones.
It costs the charity £6.4 million a year to provide such a wide variety of services, with £1.25m funded by the NHS and the rest by fundraising events, community and business support.