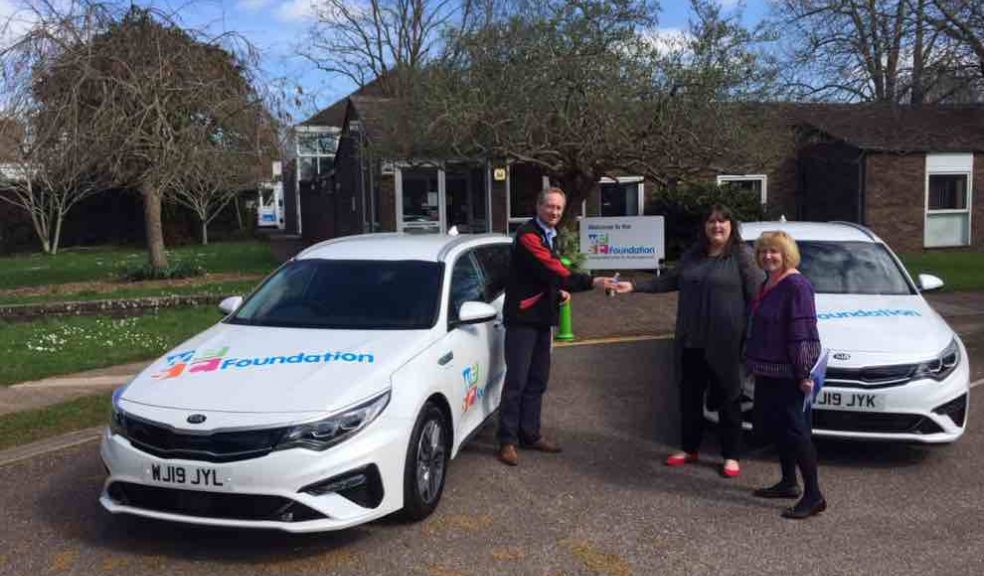 Marsh Kia Exeter Shows Support To The WESC Foundation By Supplying Two Brand-New Kia Optimas
Local Kia dealership, Marsh Kia, has supplied two Kia Optima's to the WESC Foundation. The dealership hopes the cars will help provide patients with easy and efficient transport to and from medical appointments, as well as educational and recreational activities.
Pete Underhill, Business Sales Manager at Marsh Kia Exeter, said; "We're pleased to be able to support a local business, such as the WESC Foundation, that provides much needed care and support for those that are visually impaired. We hope these cars will benefit the charity and help transport patients to where they need to be."
The WESC Foundation is a charity and specialist centre for those with visual impairments based in Exeter, Devon who aims to empower young people to lead fulfilling lives. They operate a school and college for children and young adults with visual impairment and complex needs. There is also a residential care home, adult day service provision and supported living accommodation.
All members of the foundation can access high quality learning experiences, specialist mobility and orientation training and a range of therapies – all delivered in-house by the multi-disciplinary team of professionals. 
The Kia Optimas from Marsh Kia will be contributing to part of a programme to modernise the existing pool of vehicles at the foundation which will gradually be replaced with electric and hybrid vehicles. The fleet is used regularly and will also be used by staff on outreach projects around the South West of England.
Jon Duckham, Fundraising Manager at the WESC Foundation added; "These vehicles are really important to us because they enable our young people to access such a wide range of opportunities and help them to live fulfilling lives."
Marsh Kia Exeter stocks a wide range of new and used cars including the new Sportage, with prices starting at £20,305.
For more information on Marsh Kia Exeter please call 01392 477377 or visit http://www.exeterkia.co.uk/