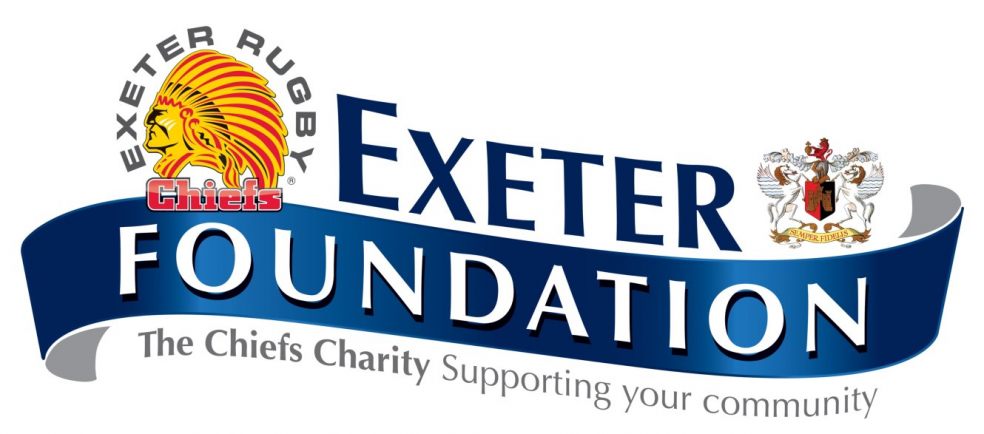 Exeter Chiefs Foundation celebrates another bumper year
The Exeter Chiefs Foundation charity is celebrating one of its most successful years to date after raising £230,823 during 2018.
A total of £217,404 was handed out to more than 30 organisations during the 12-month period, compared to £164.950 the year before.
One of the largest donations was made to Exeter's Hospiscare to fund a major refurbishment project.
The Foundation gifted £50,000 to the charity which was match funded by The Exeter Property Summer Ball Committee.
Another major grant of £25,000 was made to Exeter Deaf Academy to help pay for the building of an outdoor sports pitch.
Other donations funded everything from a special hospital bed to vehicles and racing starting blocks for Exeter Swimming City Club.
Exeter Chiefs Foundation Chairman, Tony Row OBE thanked everyone who had made the year such a success.
He added: "I and my fellow trustees never cease to be amazed by the amount of money our supporters raise.
"We have touched hundreds of lives through our joint endeavours and that is something everyone which has played a part should be proud of."
Fellow trustee, celebrity chef Michael Caines MBE, said: "As a local lad who has been involved in the Foundation from day one, to see so much money being raised and then shared amongst local charities makes me very proud."
The charity's mission is to 'make Exeter a greater place to live for all its citizens'.
Established in 2011, The Exeter Chiefs Foundation was formed by the Executive of Exeter Rugby Club and several local businessmen with a passion for fundraising and rugby.
As the Exeter Chiefs progressed as a team over the years, it became more and more popular with local charities and organisations to request the opportunity to collect at games as a source of income and fundraising.
At the point Exeter Rugby Club were promoted into the English Premiership for the 2010/11 season, it became apparent that a more formal approach needed to be taken.
This in turn would allow the rugby club to support as many organisations as possible on a match day, as well as developing a tight union with the local community. Not only was a fair process needed, an overarching foundation was sought to administer it.
Since inception, the charity has raised more than £1m and helped over 80 projects, charities and organisations.
For more information, visit https://www.exeterchiefsfoundation.org.uk