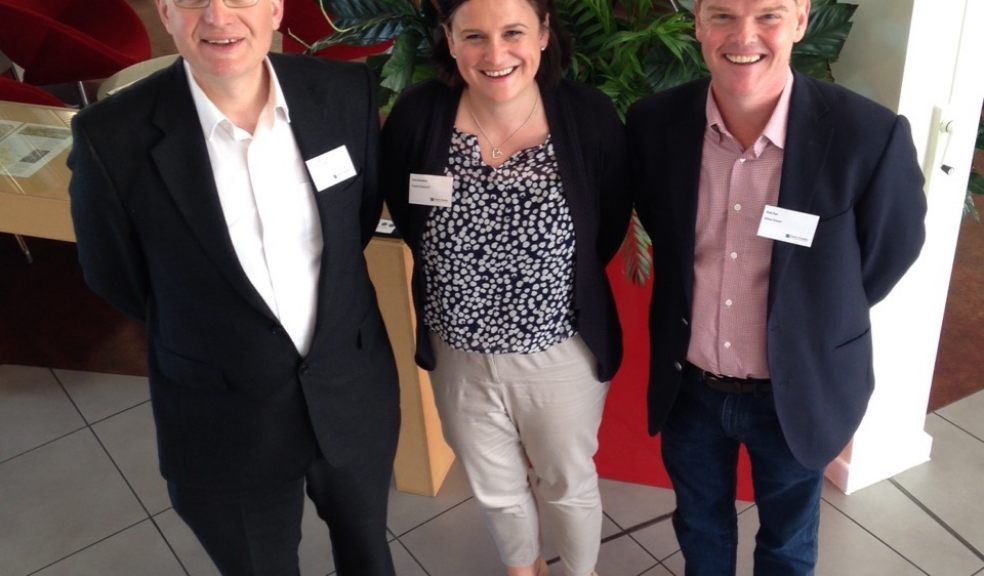 What is the future of work?
Exeter Chamber's subgroup, Exeter Sustainable Business Network (ESBN) held its latest event covering the topic, 'The future of work'.
Speakers Kate Doodson, Business & Operations Manager at Cosmic and Robert Pye, co-founder of Ethos Valuable Outcomes spoke to delegates about how to make work in the future benefit their businesses.
Kate took attendees through the world of technology and what will happen in the very near future.
Kate Doodson, Cosmic said, "I think events like this are really important to stress to businesses how much and how far they have to move into the future. This was a really exciting event that allows small businesses to think big and to think forward to the next 10 years."
Robert Pye, co-founder of Ethos VO talked about collaborative working and a new world of work that is better for the business and the individual. 
Those in attendance also heard from Chair, Chris Lorimer who gave a brief overview of ESBN and the lead topic, 'The future of work'.
Chris spoke about how work places will change in the next decades with implications for businesses.
Chris Lorimer, Chair of ESBN said: "It was a great event with lots of interaction from the delegates, many of whom were thought leaders in their own right. 
"Rob Pye of Ethos described a powerful vision of how organisations might configure themselves, with a new value exchange between the employer and their people. 
"Kate from Cosmic wowed everyone with her gallop through the technological revolution that we are all facing. 
"No one would have left the event without thinking that the future of work is exciting but also potentially a disturbing place!  We all need to get engaged in it!"
The event, which was held at the Innovation Centre, was part of Exeter Sustainable Business Network's program of events which cover sustainable travel, sustainable working and sustainable lifestyles. The group holds 4 events per year and are open to Chamber members.
For more information on the Exeter Sustainable Business Network, please visit the website, www.sustainableexeter.co.uk