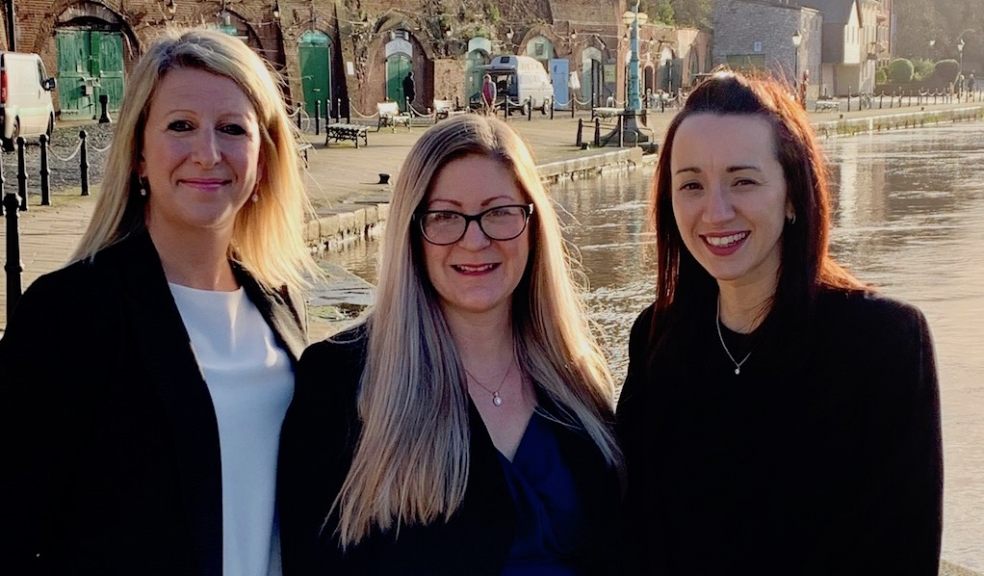 New Arrivals at Rundlewalker
Exeter Solicitors Rundlewalker are delighted to announce the appointment of new director Jenna Hamilton-Pursglove who is heading up their Conveyancing Department.  And to extend a warm welcome back to two members of the team who missed the friendly atmosphere so much, they couldn't wait to return.
Jenna originally studied English and Public Relations at Sheffield Hallam University, but it was a summer job in an Exmouth Solicitors that gave her a taste for law.  She then went on to study law via distance learning with CILEx, qualifying as a Chartered Legal Executive.
'CILEx is becoming an increasingly popular and successful way of becoming a Lawyer,' said Jenna. 'Not only is it more cost effective than a traditional degree route, but it opens up a career in law to a wider range of people.'
What drew Jenna to specialise in conveyancing was the positive result for clients at an important stage in their lives.  
 'I have always enjoyed working in property.  It's fast paced and task orientated.  I have met the most fantastic people over the years and seen some amazing properties.'
Jenna joined Rundlewalker, based at Exeter Quay at the beginning of January and is already impressed by the great atmosphere and team work.  
'When I walked in here, I just knew it was the right place for me,' she said.  'There's a great team with immense pride in their work.  We can offer a much more personal service being a smaller company.'
In her spare time, Jenna, her husband and their young son love exploring Devon on bikes and on foot.  She's also a qualified scuba diver and a fan of single malt whisky.  
Rundlewalker's two happy returners are Gemma Haines-Lawson and Louise Webber who are back in the Conveyancing department after just a few months.   They have successfully job shared for around 15 years now, combining the fast pace of property work with raising their families.
'I missed the atmosphere and the family feel of working here,' said Louise who trained as a paralegal through CILEx.  I love conveyancing work because of the happy outcome.'
Born and raised in Okehampton, Gemma worked her way up through the ranks from an office junior to paralegal, always in conveyancing.  She too loves the fact that there's an end result.  
It's a privilege to be involved in people's lives at a very important time and see that we can make a difference.  And it's great to be back here.'
Pictured above, left to right: Jenna Hamilton-Pursglove, Louise Webber and Gemma Haines-Lawson enjoying the sunshine on Exeter Quay where Rundlewalker are based.