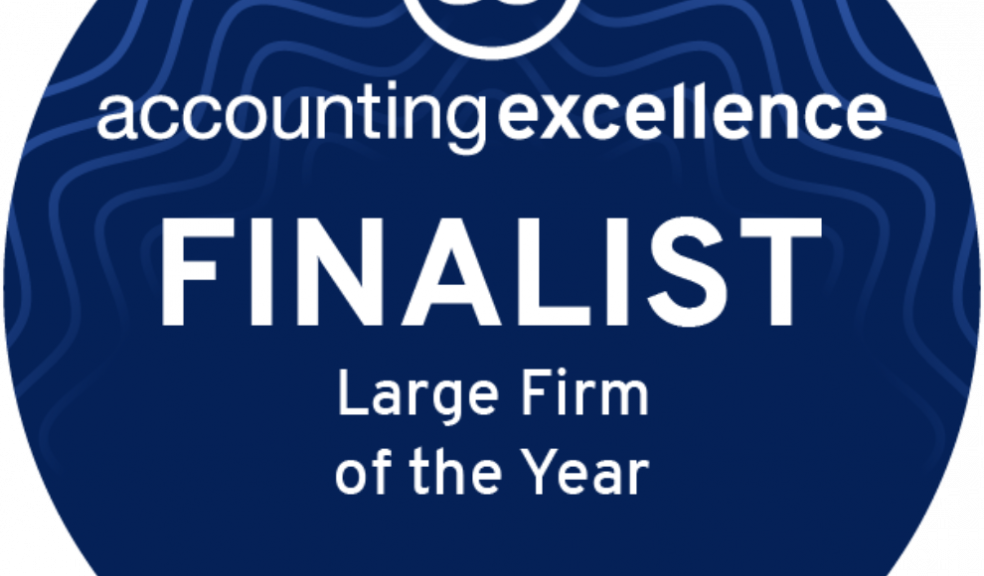 Leading national accountancy awards name Milsted Langdon as finalists
One of the South West's top firms of accountants, Milsted Langdon, has been shortlisted at this year's prestigious Accounting Excellence Awards.
Held annually, the awards are a highlight of the profession's calendar that recognise the very best practices and professionals across the UK.
After careful judging from a panel of industry experts, Milsted Langdon has been named as a finalist in the Large Firm of the Year category, which celebrates some of the UK's biggest and most successful firms.
During the judging process, the organisers took into consideration Milsted Langdon's support of businesses during the pandemic, as well as its ongoing plans for growth and innovation.
The firm's entry also highlighted its commitment to supporting staff and its expansion in the South West and beyond.
Tim Close, a Partner and the Chair of Milsted Langdon, said: "We are delighted to be named as a finalist at this year's Accounting Excellence Awards.
"To be recognised by our peers and other businesses for our achievements and the support of so many businesses across the South West during this challenging period means a lot to everyone at the firm."
Milsted Langdon has been shortlisted and has won numerous awards throughout its history, including several nominations at the Accounting Excellence Awards in previous years.
It will find out whether it has won an award at a ceremony due to be held at The Brewery in London on 21 October 2021.
"A huge thanks has to go to our team, contacts and clients who have continued to support us – without them, this wouldn't be possible," added Tim.
To find out why Milsted Langdon has been shortlisted for one of the most prestigious awards in accounting, please visit www.milstedlangdon.co.uk