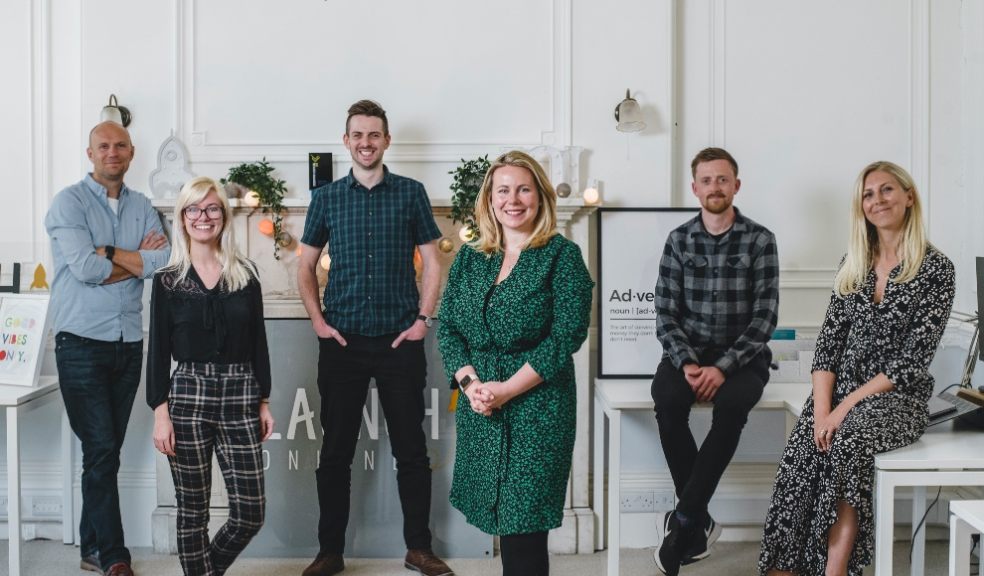 Exeter digital agency continues exciting growth on its way to £1m turnover
As the digital sector continues to see enormous growth throughout the pandemic, so too does Exeter-based digital advertising agency Launch Online.
Set to hit £1m turnover in 2021, Launch Online achieved international recognition as PPC Agency of the Year at the European Agency Awards 2020. Just last night, the team added two more awards to its trophy cabinet, winning Travel/Leisure Campaign of the Year and Small Biddable Agency of the Year at the UK Biddable Media Awards.
And that's not all. Launch Online is also shortlisted at The Drum Awards for Search, the European Search Awards and the Global Agency Awards in categories that commend both the agency as a whole, and its stellar work selling holidays throughout the pandemic for their client Aria Resorts.
As well as adding industry accolades to its trophy cabinet, the agency has recruited five additional team members, having experienced 30% growth over the past 12 months with 19 new clients.
Lucy Maitland-Cullen, Michael Patten and Chris Bergin will help Launch Online's 60-plus clients harness the power of Google, Facebook, Amazon, and Bing to better engage with their audiences and generate a measurable return on investment.
Victoria Richards and Hannah Ackford join to push the agency's internal marketing and new business capabilities forward, ensuring Launch Online continues to grow and be recognised for its refreshing, transparent approach to digital advertising.
Jaye Cowle, Founder of Launch Online said; "I'm really excited to see the team grow and our work getting recognised. The digital landscape has changed dramatically over the past 12 months, and with our highly skilled team we are in a great place to continue helping our clients grow their businesses online."
With plenty more great projects in the pipeline, the agency is looking forward to seeing what the rest of 2021 brings.