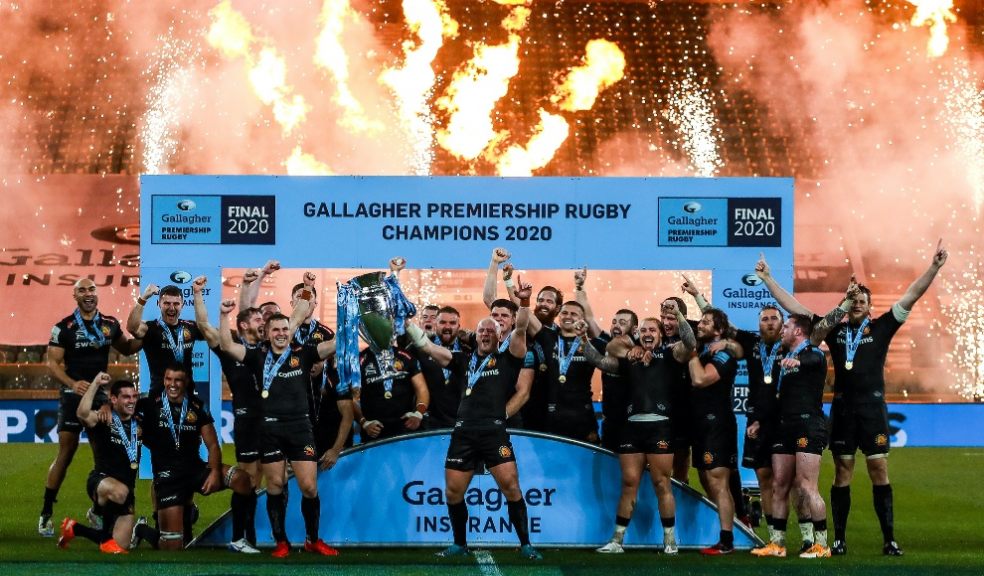 Carparison announce sponsorship deal with European Cup champions Exeter Chiefs
Carparison are delighted to confirm that they will be sponsoring reigning English and European champions Exeter Chiefs for the duration of the 2021/22 campaign. The news follows the announcement that director of rugby Rob Baxter OBE has joined the Exeter-based leasing broker as a Brand Ambassador. 
Carparison are pleased to reveal that they will also provide player sponsorship for Exeter Chiefs and England prop Harry Williams, as well as Exeter Chiefs Women and England centre Lauren Cattell. 
Williams, who has been part of England's Six Nations squad this season, has been with the Chiefs since 2015 and has now represented his country 19 times. Cattell, another England international, has also represented her country at both 7s and 15s level.
Reflecting on the sponsorship news, Lisa Duncan, Sales & Marketing Director for the Chiefs, said: "As a club we are delighted to welcome Carparison on board for the 2021/22 season. It's fantastic that two Westcountry brands with national recognition can support each other to mutual benefit.
"Already we have seen the relationship at work with Rob Baxter's role as a Brand Ambassador and over time we expect that to get even stronger. Having the support of the local community and business sector is paramount to our ongoing success, so it's fantastic that Carparison share our vision moving forward."
Carparison are an Exeter-based car leasing firm and specialise in all things personal and commercial leasing. Their team of leasing experts work with dealerships and funders across the country to find the very best deals for their customers. They do so with a wealth of experience under their belt and award-winning customer service too.
Fans can expect to see the Carparison logo on the shorts of the new Chiefs home kit for the 2021/22 season, as well as Vanparison branding – the company's newest enterprise that is due to launch in just a few weeks - in and around Sandy Park and the match-day programme.
Carparison's General Manager, Matt Woodward, said: "We're so pleased to be sponsoring the Chiefs for the upcoming season. It is another fantastic opportunity for us after getting Rob Baxter on board as our first Brand Ambassador. To now also be working with two England internationals is extremely exciting.
"We have been huge admirers of the achievements of Rob and his team at Sandy Park and their positive impact on both the sporting world and the local culture here in Exeter. We can't wait to be a small part of that going forward."
Stayed tuned to the Carparison social channels for more exclusive content from Rob, Lauren and Harry in the months to come, as well as exciting competitions. Carparison specialise in personal and business lease deals – if you're looking for your next car or van, don't hesitate to contact their leasing experts on 01395 542 637 or via sales@carparisonleasing.co.uk