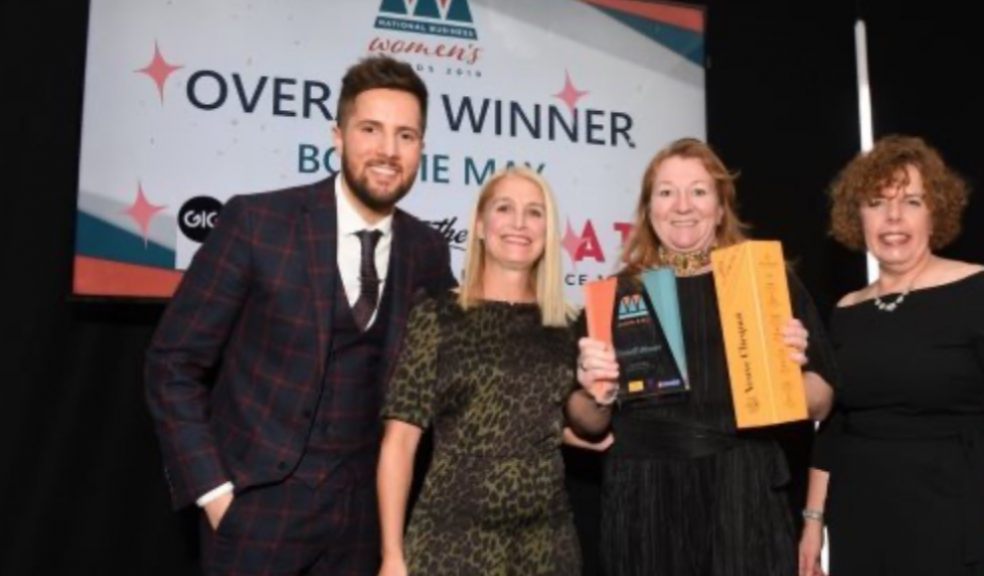 A new Hero category for National Business Women's Awards
The popular National Business Women's Awards, which hail the success of female entrepreneurs across the country, have launched a new award category.
The Business Hero Award, as voted for by the public, will see a gong presented to the business woman who has gone above and beyond in the face of adversity and supported a local or national cause.
In a year blighted by the Covid-19 pandemic, the Business Hero award recognises the challenges that have been faced across the business landscape over the past 12 months and the people who have found innovative ways to overcome them. It is free to nominate and enter.
The 2021 National Business Women's Awards, organised by Events & PR, will celebrate the very best of female business owners and managers, many of whom have multitasked like never before this year, in the wake of the pandemic.
There are a total of 21 categories, including three new awards for 2021 - Business Hero, Lockdown Leader and Business Chameleon - all celebrating those who have thrived and blossomed during the Coronavirus crisis.
Bonnie May, Global Operations Director at Global Infusion Group, was the Overall Winner of the 2019 Awards. She said: "Attending the National Business Women's Awards and winning the Veuve Cliquot International Women's Award and accolade of Overall Winner on the night was an amazing feeling! The calibre of my fellow nominees was outstanding, it was a real honour to be a finalist. I would recommend entering and attending to anyone. I'm already looking forward to the next event."
Damian Cummins, awards director at Events & PR, added: "The National Business Women's Awards are all about recognising the fantastic achievements of amazing women up and down the UK. Those who have launched innovative products or provided outstanding services, or those who have overcome challenges to achieve something truly wonderful.
"This year, there have been more women than ever before doing this to survive the pandemic or offer help and support to their customers and wider community. Some have even done this whilst volunteering, caring for elderly parents or homeschooling children. We want to recognise these truly inspiring people and give them a way to celebrate all they have achieved in a tough year."
All entries are judged by a national panel of judges. Finalists will be invited to the grand awards celebration ceremony in October 2021.
For more information on the awards, go to www.nbwawards.co.uk or call 01908 542720.