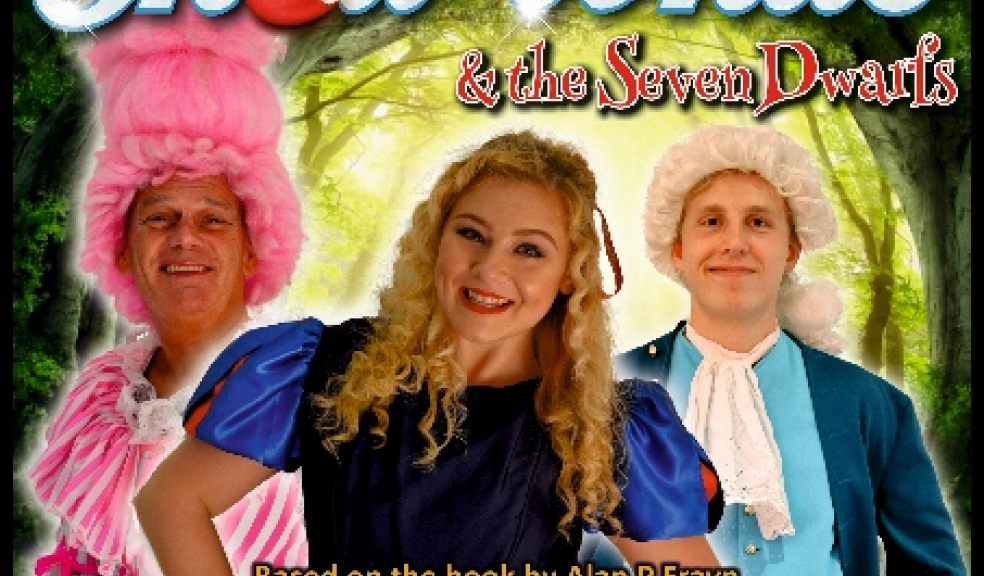 Snow White & The Seven Dwarfs
The Exmouth Players present "Snow White & The Seven Dwarfs", an adaptation of the original Pantomime written by Alan P Frayn.
"...The tale of Snow White & the Seven Dwarfs needs no introduction, but the writer of this pantomime, Alan Frayn, has produced a wonderful adaptation that sticks closely to the original story and also introduces some marvellous new characters, together with typical pantomime situations in a delightfully fast-moving show."  (Dereham Times)
There is a large cast of all ages (with children playing the Dwarfs) - OH YES THERE IS.  There will be laughter, music and dance – not to be missed.  The music will certainly have you tapping your feet and clapping along. Watch the wonderful Dwarfs as they start off for work - Hi Ho……….!!!!! 
For further information, click on this link or copy and paste this into your search engine: http://blackmoretheatre.co.uk/production/snow-white-the-seven-dwarfs-2/
This amateur production of "Snow White & The Seven Dwarfs" is presented by special arrangement with Stage Right Creative Limited (Subject to Licence).
Are you aged between 3 and 10 years old?  If so and you have booked to watch the Matinee Performance on Sunday 10th Dec, then you are invited to come along and meet Snow White and Prince Ferdinand shortly after this Performance at The Blackmore Theatre.
Please bring a packed tea to eat with Snow White; everyone will receive a Party Bag from Snow White. Snow White and Prince Ferdinand would love it if all you girls and boys come dressed as Princes and Princesses.
Evening Performances from Tues 12th to Sat 16th December commence at 7.30pm.
There are also further Matinee Performances on Sat 16th and Sun 17th Dec commencing at 2.30pm.

Tickets:
Tickets are now on sale via our Ticketline only.  Please call 07484 509514.
The Theatre Box Office will open daily (except Sundays) between the hours of 9.30pm and 1pm from Monday 4th December 2017.
Prices:
Adults: £10
Concessions: Under 16's £5
One free ticket with each group booking of 10 (buy 10 tickets and get one free).
Family Ticket:  £25 (2 adults and 2 children)
Coach parties are welcome.
Please visit blackmoretheatre.co.uk or our Blackmore Theatre Facebook page.