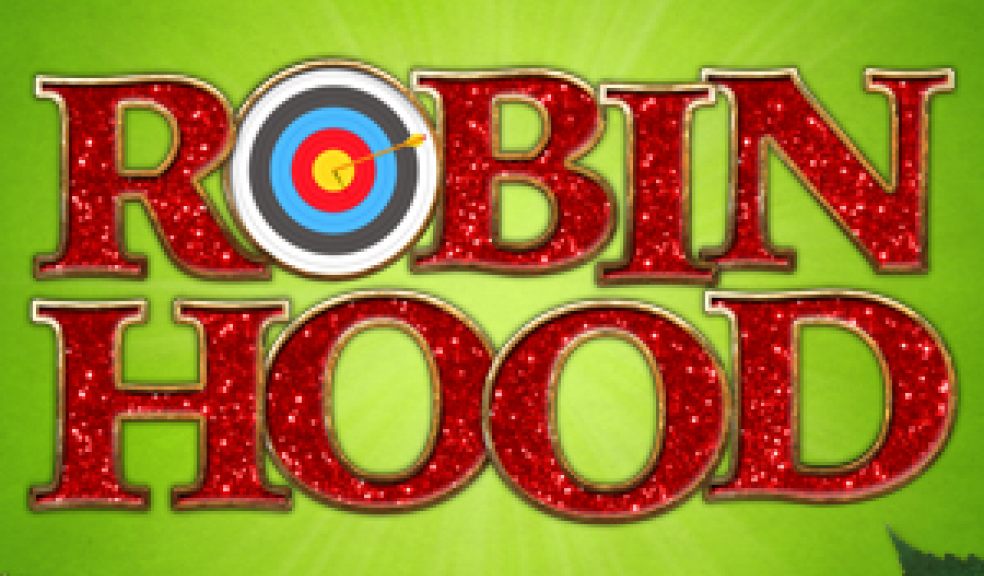 The Exeter Little Theatre Company Panto!
We all know the story of Robin Hood and his Merry Men, Little John, Will Scarlett and Friar Tuck – or at least we think we do.
What if we were to tell you the true and unadulterated truth about who really wore the tights in Sherwood Forest?
The story of Maid Marian – leader of the Girlpower Gang – feisty and impetuous. A fighter. Happier with a sword than knitting needles unless the needles were very, very sharp. And very fond of Robin Hood.
The story of Robin Hood who was, of course a hero but who often needed Marian and her girls to give him a hand. He loved wearing tights, so long as they were green – and feathers in his hat, so long as they were green. When he stopped lamenting how hard it is for a chap to keep his wardrobe neat in a hideout in a forest he remembered that he was very fond of Marian.
The story of the Sherriff of Nottingham 'Clarence' who, as it turned out, was a much misunderstood man.
Then there were the real villains of the piece, the Sherriff's sister Snotty Notty or Rosebud or (errgh!) Budsy Wudsy. She bossed everyone around but had a soft spot for Sir Guy – if only he could find it under the corsets. Sir Guy was a really nasty piece of work. The Sherriff's tax collector – always hanging around Snotty Notty. Only he called her 'Rosebud' or 'Budsy Wudsy' . . . (Yech and errgh again!)
At last! The true story!
Tickets £14 (Children 16 & under £12, Thursday 20th & Thursday 3rd all tickets £10)
For performance times and tickets visit http://www.barnfieldtheatre.org.uk/robin-hood/