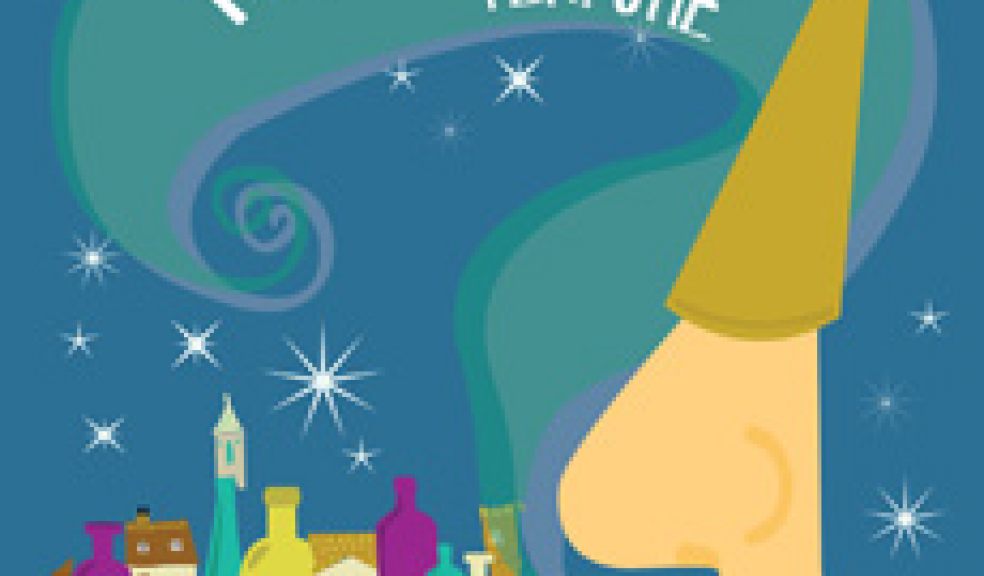 Quirk Theatre & Exeter Phoenix: The Emperor's Perfume
Wed 12 Dec - 1:00pm, until Sat 5 Jan, £6.50 / £9.50 (£6.50) / £6
Sponsored by
This Year's Show
The famous parfumier of the town of Sniffniff creates the best scent in the land. One day the emperor, hearing of his smelly skills, demands that he create a new perfume, a perfume never smelt before, a perfume fit for a king, or else there will be trouble. The parfumier now needs your help to create the perfect pong.Together with his assistant, he needs to mix some special ingredients, and work out which scents are best. Which perfume will please the Emperor? What creates the perfect smell? What happens if the sniff isn't up to scratch?
Following the rip-roaring success of last year's 'The Princess and The Goblin' Exeter Phoenix is delighted to welcome Quirk Theatre back for the 10th year running. Quirk productions are renowned for their ingenious theatrical devices, freshness of interpretation, and simple but stunning costume and set design.
'Innovative, imaginative and incredibly inventive, Quirk Theatre's show holds audiences in the grip of excitement.' Western Morning News
'The work of Quirk and Exeter Phoenix is light years ahead, showing experience, theatrical craft and a detailed awareness of the audience.' Arts Council England
Show & booking information
Running time approx 70 mins. For ages 5+
Ticket Prices
Children: £6.50 Adults: £9.50 (£6.50) Schools: £6
Buy 9 tickets get the 10th free! Enquire about group booking by phone 01392 667080.
Whiffy Workshops: £1.50 per person.
SCHOOL BOOKINGS
To download the booking form for schools, please click here >>
The school performances run from Dec 12 - Dec 21. Please call box office on 01392 667 080 for more details.
FREE ACTIVITY PACK!
To view a FREE activity pack to go with the show click here >>Download: Free Activity Pack >>
Show Times and Workshop Times- See Website for dates/times.
With kind support from LUSH
The Emperor's Perfume is kindly sponsored by WBW Solicitors. Kelly Lynch, Marketing Co-ordinator at WBW said:
"WBW Solicitors is absolutely delighted to sponsor the The Emperor's New Perfume enabling children and families to get creative and make things together whilst beingimmersed in a truly theatrical experience. We are long-standing supporters of community initiatives within the South West, and the close proximity of ourExeter office in particular to the Exeter Phoenix provides us with the opportunity to become involved in their learning programme and this years family winter show. We are certainly looking forward to smellingwhat scents are created!"
Venue: Exeter Phoenix
Promoter: A QUIRK THEATRE & EXETER PHOENIX PROMOTION