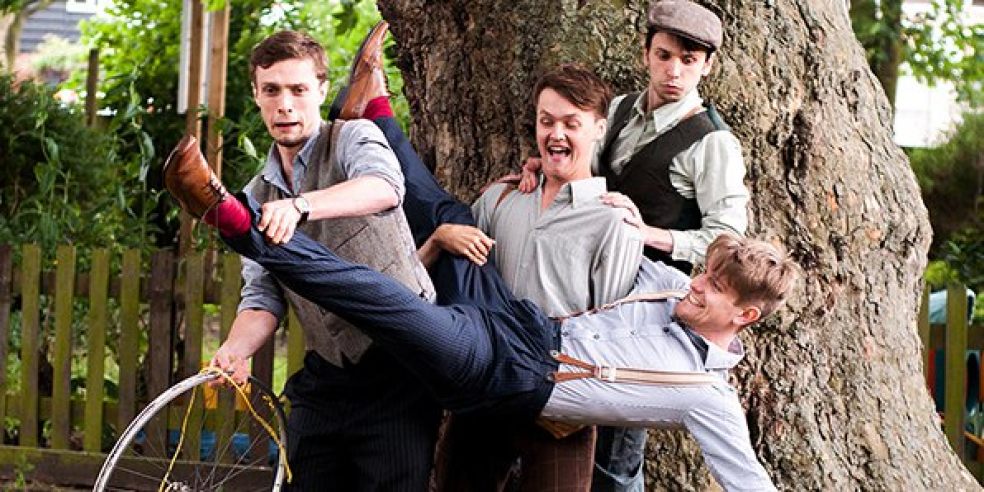 Handlebards - Shakespeare at Exeter Cathedral Chapter House
On 28th May 2014 the HandleBards – four men on four bicycles – cycled out of London. Their mission? A 2000 mile tour across the UK, Holland and Belgium, carrying all the necessary set, props, costumes and camping equipment to perform two of Shakespeare's greatest plays – Macbeth and The Comedy of Errors - seventy-two times. Since then, they've delighted audiences at, amongst others, the Tour de France, the Commonwealth Games and the Edinburgh Fringe.
The HandleBards do Shakespeare differently. Performing with eight very sore legs, they play all the parts in Director James Farrell's (RSC, West End, Chichester) wild bike-themed 1930s indie-folk romps. So grab your finest group of friends and join us for bicycle-powered tales, performed by a rambunctious troupe of cycling players.
They're coming to Exeter Cathedral in March 2015, and tickets for their two shows are now available.
25th March – The Comedy of Errors
26th March - Macbeth
Book tickets online at http://handlebards.eventbrite.co.uk or call 01392 413174