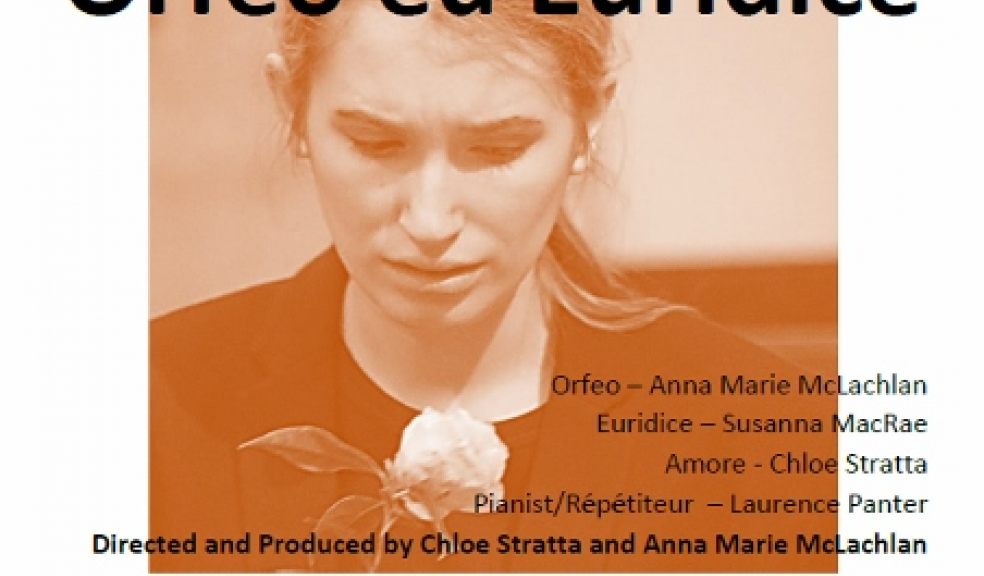 Gluck's Opera "Orfeo ed Euridice"
Grassroots Opera, a company of young professional singers, will be performing their production of Gluck's opera Orfeo ed Euridice at the Blackmore Theatre, Exmouth, at 7.30PM on Friday the 26th of October (bar open beforehand). Grassroots Opera was founded in February 2018 by Devon based Soprano Chloe Stratta, and Mezzo-Soprano Anna Marie McLachlan. They aim to present opera in a way that is accessible to everyone, in intimate venues where audience members can feel immersed in the action and connect to the emotions presented.
Orfeo ed Euridice, a tale originating in Greek Mythology, tells the story of Orfeo, a grieving man who is given the chance by Amore (the personification of love) to travel to the underworld in attempt to save his beloved wife Euridice.  But is there more pain to be had in fighting nature? Can Euridice really be brought back, or has Orfeo been driven mad by grief? In this production, Grassroots Opera explore the lines between love and obsession, reality and imagination.
Tickets are currently on sale – price £15 – Please call Ticket Line 07484 509514
Please visit either of the links below or our Blackmore Theatre Facebook page for further information:
Please click here to visit the website of Grassroots Opera; or
Please click here to visit the Blackmore Theatre website.
Our Theatre Bar will be open from 6.45pm, so why not pop along for a pre-show drink and order your interval drinks at the same time.  The Bar will also be open at the end of the performance.