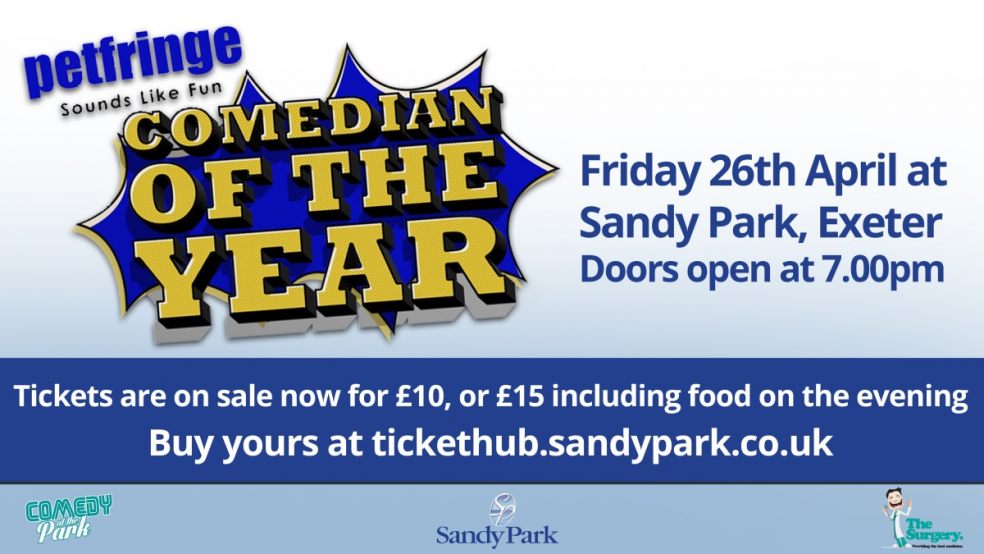 The next Comedy at the Park on Friday 26th April will be the South West heat of the Petfringe Comedian of the Year competition.
Nine of the best rising stars of comedy will perform for the chance of reaching the Grand Final and winning £10,001. The competition looks to support comedians who are funny week-in, week-out around the UK yet are often overlooked by other awards.
Professional comedian and industry judges will be present to help choose who goes through to the next round, but audience reaction also counts for 25% of the marks for each act!
Tickets are priced at £10, or £15 including food, but early bird tickets are available until Friday 15th March (£8 or £13).
Tickets can be purchased at www.tickethub.sandypark.co.uk