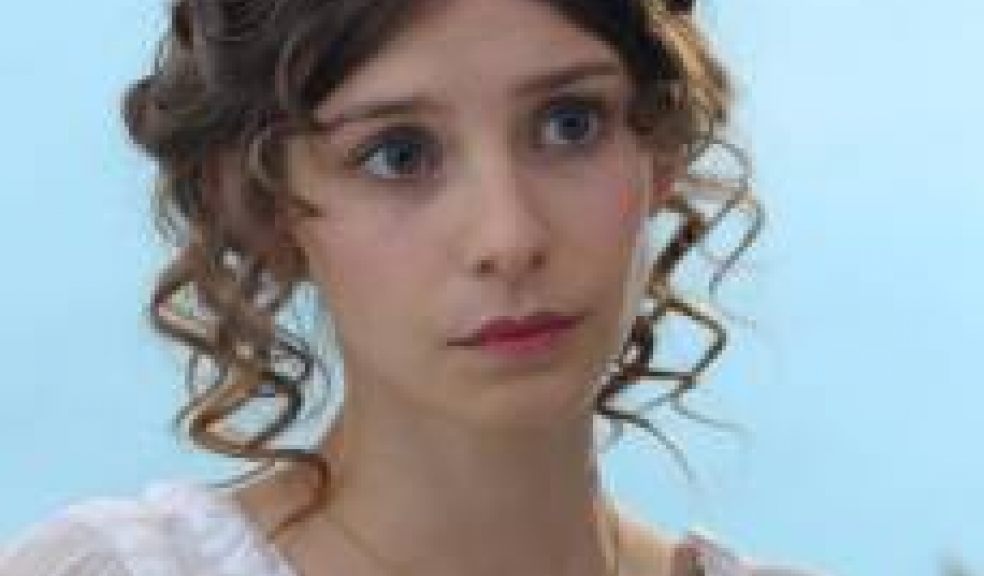 Costume drama delight for Austen fans at the Northcott
Tim Luscombe's fast-paced adaptation of a true Jane Austen classic was presented to an appreciative packed house on Wednesday night by the touring Theatre Royal from Bury St Edmunds. But this was no ordinary performance, as friends of the Northcott as well as ardent Austen fans were offered a pre-show tantaliser of meeting the show's Exeter-based designer Kit Surrey and the Northcott's Wardrobe Manager Beth de Tisi as they revealed the secrets of how the glamour of the 18th century Regency period was recreated for the stage. 
They delighted the audience by sharing the intriguing journey the production has taken from the first day of rehearsals to its premier on the stage of the Theatre Royal Bury St Edmunds and the subsequent national tour. And the costumes really are exquisite, almost the stars of the show themselves.
The set, simple as it was, had the desired effect of putting a spotlight on the performances of the eight talented actors. Sensitively directed by Colin Blumenau, the cast brought to life the social manoeuvrings and manipulations of the Prices, Bertrams and Crawfords as Fanny finds her feet in the microcosm that is Mansfield Park. 
Even those who have not watched an Austen adaptation before would be swept along by the trials and tribulations of family rivalries, class battles and social niceties.
The acting was of an extremely high calibre, if at some points a few stumbles over lines made me nervous from time to time. My special mentions would go to the witty performance of Karen Ascoe who portrays eloquently the insufferable Mrs Norris/Mrs Price and Pete Ashmore, who manages to make Edmund Bertram a thoroughly engaging young man.
Meanwhile Samuel Collings is impressive as the charismatic but flawed Henry and Geoff Arnold (in his professional debut) is outstanding as the weak-willed Tom. Playing Sir Thomas/Mr Price, Richard Heap brings a certain level of gravitas to the performance. However my highest praise would go to Ffion Jolly, who plays the charming, quietly feisty Fanny who had my attention from the moment she walked onto the stage.
And if that was not enough, the audience also had the opportunity of staying behind in the auditorium after the performance for an intimate post-show chat with an obliging and engaging cast. 
There are still one or two seats left for Friday and Saturday's performance, and I would thoroughly recommend a viewing if you get the chance.