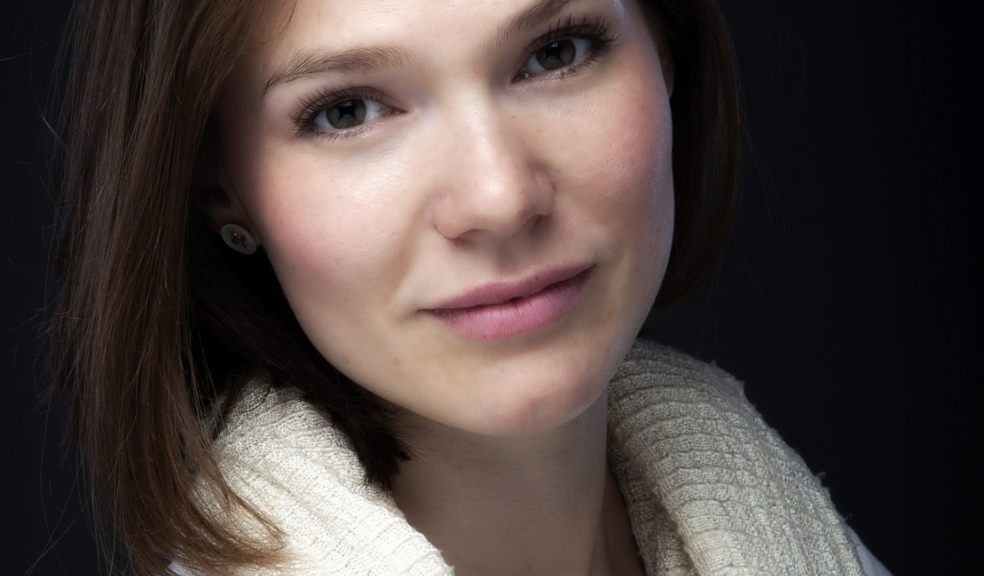 A trio of musicians: Tamsin Waley-Cohen (violin), Stephen Upshaw (viola), John Reid piano
They say good things come in three's and you don't get much better than Tamsin Waley-Cohen, Stephen Upshaw and John Reid, the trio of musicians Concerts in the West has lined up for its audience at Lower Pulworthy in Highampton, near Hatherleigh in Devon on 19 July. Each of the three performers for this concert is an exceptionally accomplished soloist in their own right with a string of plaudits to their names.
Catherine Hodgson, founder and director of Concerts in the West said: "Tamsin is a highly gifted young violinist who has performed as a soloist with orchestras such as the Royal Philharmonic and London Chamber orchestras, while violist Stephen Upshaw is a noted creative force in international music. John Reid is wonderfully versatile pianist with wide ranging experience. To have them all playing together will be an incredibly exciting and unique event. I believe our audiences will love the synergy of these performers."
Tamsin Waley-Cohen has been described by The Times as a violinist "who has held us rapt in daring and undaunted performances" and by The Guardian as a performer of "fearless intensity". She was a Foundation Scholar at the Royal College of Music where she won a number of awards, including the concerto competition (twice) and was the Royal College's String Player of the Year in 2005. Tamsin has had great success in competitions,winning the 2005 Royal Overseas League String Prize and the 2007 J&A Beare Bach Competition.
Tamsin is in demand as a soloist and has performed at the Cadogan, Queen Elizabeth and Barbican halls in London, Symphony Hall Birmingham and Bridgewater Hall Manchester and across the UK. As a recitalist, Tamsin's partners include Huw Watkins, Tom Poster and Simon Crawford-Philips. She also has experience as a chamber musician and has performed at numerous festivals including Cheltenham, Academia San Felice, Florence Chamber Music and the Bowdoin Festival. She was artist in residence in 2013 at Frome Festival.
Since making his concerto debut at just 17 years of age, supercharged viola player Stephen Upshaw has been a major force on the international music scene. He has won a number of competitions and played in festivals around the world, including IMS Prussia Cove, Lucerne Festival, Wien Modern Festival, Oxford Chamber Music Festival, Musica Nova Festival (Finland) and Salzburg Chamber Music Festival. A passionate chamber musician, Stephen has studied with the likes of Paul Katz, Ferenc Rados and Alasdair Tait. He is the artistic director of Sounding Motion and is a noted interpreter of contemporary music.
Reviews about pianist John Reid have included comments such as: "…John Reid, who played with passion and conviction." "John Reid's playing of Berg's opus 1 Piano Sonata was stunning." "…extraordinary musical intelligence…inventive turns of phrase…" He has a well deserved reputation as a gifted musician capable of both versatility and range, as well as an outstanding chamber musician, song accompanist and exponent of new music.
In February 2013 John curated a series for the Britten centenary at Kings Place in London. Other recent projects have included concerts of Schumann and Brahms with The Sixteen in London, Manchester and Bruges; recitals at Wigmore Hall and around the UK to mark the centenary of Kathleen Ferrier's birth; and a residency at the Banff Centre in Canada. He is a principal of the Aurora Orchestra, with whom he has appeared over the past season in London and in Shanghai, and performs regularly at The Sage Gateshead.
Musical Programme - Tamsin Waley-Cohen (violin), Stephen Upshaw (viola) and John Reid (piano):
Beethoven Sonata for violin and piano in F Op 24 (Spring); Britten Elegy for viola; Rebecca Clarke Sonata; Mozart Trio in E flat K498 (Kegelstatt).
Performance and Box Office Details for Tamsin Waley-Cohen, Stephen Upshaw and John Reid:
Saturday 19 July 2014 7.30pm, Lower Pulworthy, Highampton, Hatherleigh, Devon EX21 5LQ. Box Office: 01837 810940 (Salar Gallery, 18/20 Bridge Street, Hatherleigh EX20 3HY. 9am-5pm) Tickets: £14. Town parking available, interval drinks, disabled access.
Ticket discounts for young people: Concerts in the West would like to encourage more children and students to attend concerts and we offer the following discounts:
Children/Students age 12 years and over: half price
Children under 12 years of age: FREE entry with a family member
School Groups (and more than two children with adults): to be negotiated separately.
Bring a friend for free: Concerts in the West ticket holders may bring for FREE one friend who has never attended a Concerts in the West performance before.
Concerts in the West has a programme of four further quality concerts, which are taking place as follows:
4, 5, 6 September Jane Gordon and Julian Perkins
30, 31 October, 1 November Elaine Ruby and Daniel King Smith
For further information about all these concerts, contact Catherine Hodgson, Director, Concerts in the West. Tel: 01460 53500, email: concertsinthewest@gmail.com or visit www.concertsinthewest.org
Concerts in the West - Promoting the best young musicians working in the UK today
How can you support Concerts in the West? Like many arts charities, Concerts in the West relies on donations and financial contributions from its supporters to help fund its excellent levels of service. For more information on becoming a supporter of Concerts in the West visit www.concertsinthewest.org or contact Catherine Hodgson, Director, Concerts in the West.