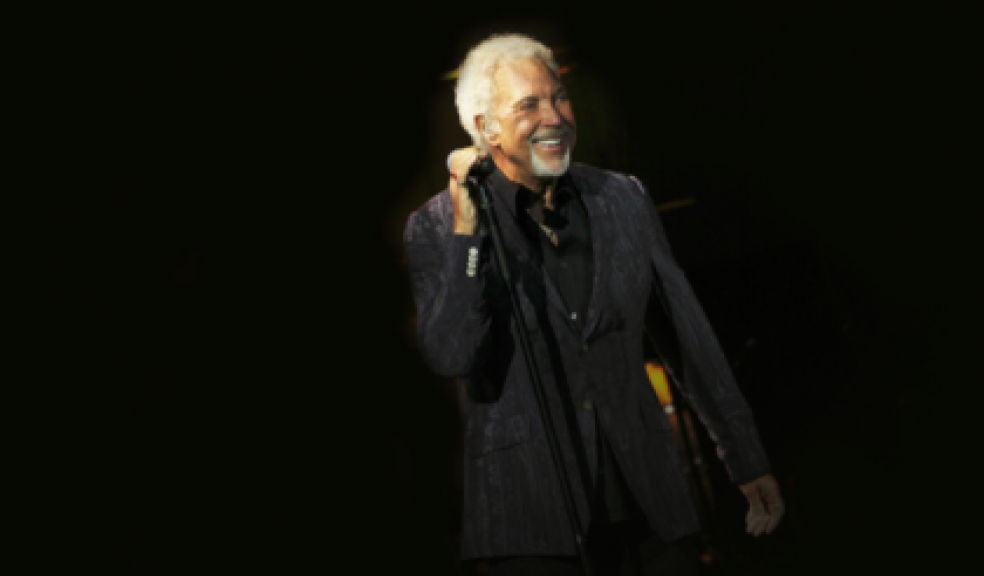 Global superstar Tom Jones is set to perform at Powderham Castle, Kenton on Sunday 15 July 2018 in what promises to be an unforgettable evening of entertainment this summer.
Tom Jones is a living legend. His irresistible style fuses musical eras and genres, cuts across class divides, and appeals to all ages, male and female, mainstream and cutting edge. Tom has always been about the power of the song, the power of the voice. And what a voice indeed.
Tom Jones' distinctive voice and iconic records have earned him a place as one of the best loved artists ever to emerge from the 1960s with an eclectic musical mix spanning pop, rock, soul, R&B, dance, country and gospel.
To date he has achieved more than 100 million record sales, including hits such as It's Not Unusual, Kiss, Delilah and What's New Pussycat. Along with sustaining his popularity as a live performer and recording artist for five decades, he has garnered — at the age of 77 — the best reviews of his career for his most recent albums Long Lost Suitcase, Spirit In The Room and Praise & Blame.
Tickets
Both seated and standing tickets are available, priced at: £39.50 + booking fee (Standing), £49.50 + booking fee (Silver Seated) and from £69.50+ booking fee (Gold Seated).
Accessible Tickets are available directly from Ticketmaster
Follow Tom Jones via:
Twitter – @RealSirTomJones
Facebook - https://www.facebook.com/SirTomJones/
Website – www.tomjones.com