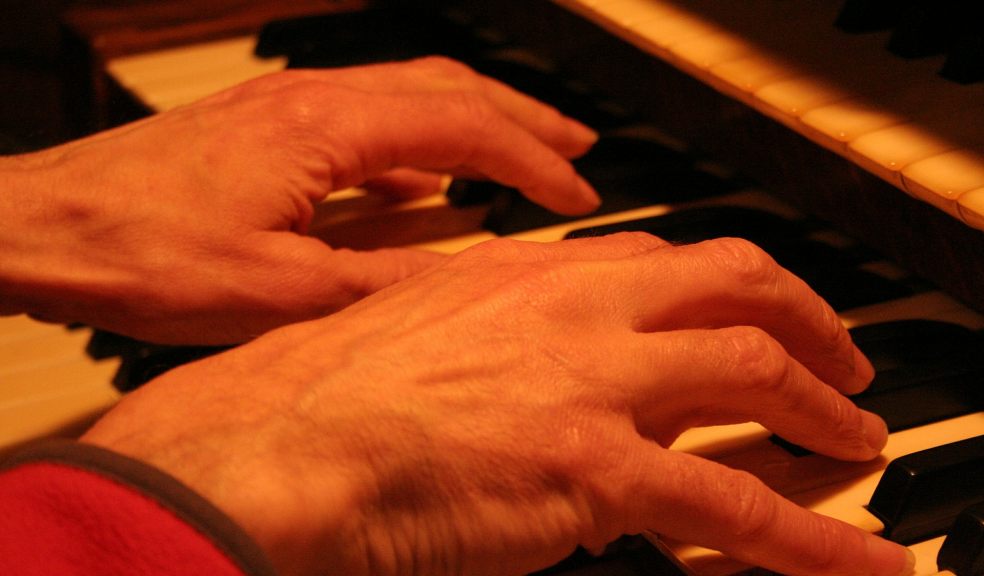 An evening of French and English music with Richard Lea, Organ
Saturday 19 May 2018 7.30pm at Buckfast Abbey
Maurice Duruflé Ubi caritas
Gabriel Fauré Cantique de Jean Racine
Gabriel Fauré Tantum ergo
Gabriel Jackson Orbis patrator optime
Jean Langlais Messe solennelle
Hubert Parry Crossing the bar
Hubert Parry I was glad
Ralph Vaughan Williams Valiant-for-truth
Ticket information
£12 unreserved, student discount £5, from www.exephil.org.uk or EPC tickets on 01392 278168 or from Exeter Visitor Information Centre and Tickets, Dix's Field, 01392 665885
Our concert at Buckfast Abbey celebrates both French and English composers.
The programme will include choral favourites such as Parry I was glad and Fauré Cantique de Jean Racine.
The newly installed organ at the Abbey will be put through its paces with three movements from Langlais Messe solonnelle.
Perhaps new to many of the audience will be Gabriel Jackson's atmospheric work for unaccompanied choir, Orbis patrator optime, chosen to take full advantage of the celebrated acoustics of Buckfast Abbey.