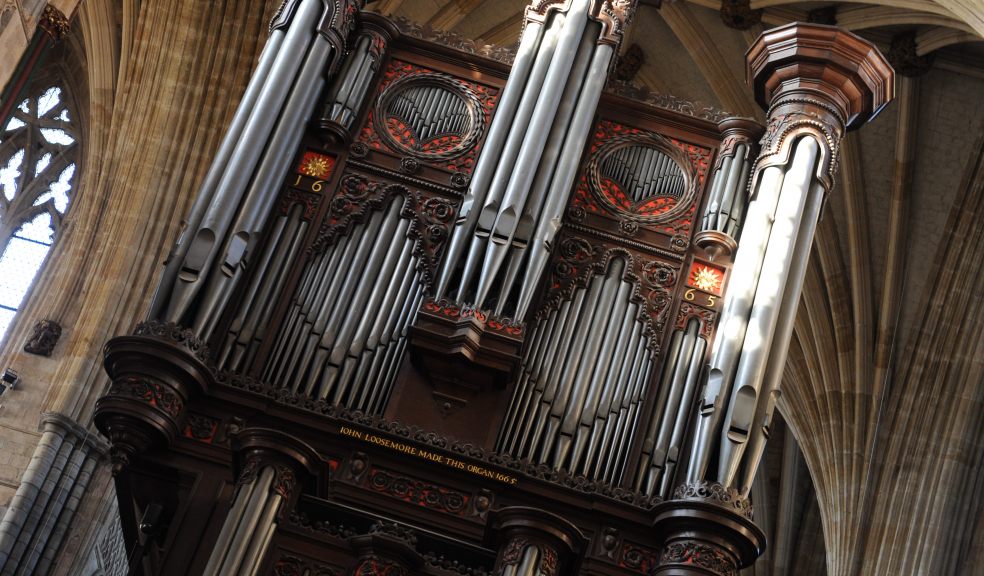 Organ350 Recital: Heinrich Wimmer (Germany)
Wednesday 17th June 2015 at 19.30
Heinrich Wimmer was born in 1964 and studied with Prof. Klemens Schnorr at the Staatliche Hochschule für Musik in Munich.
For over 20 years he has been organist at the church of St. Jacob to Burghausen, Salzach , where he initiated the construction of the church's Rieger organ.
He has given recitals across Europe and the Far East including all the major organ works of Johann Sebastian Bach, Wolfgang Amadeus Mozart and Max Reger.
Heinrich Wimmer's programme in Exeter include's Reubke's Sonata on the 94th Psalm.
Ticket information:
Adults £8, Students £3, Under 18s FREE
Tickets from 01392 285983 or online (no booking fee for online purchases)
www.exeter-cathedral.org.uk/boxoffice
Discounts apply when booking 3 or more recitals