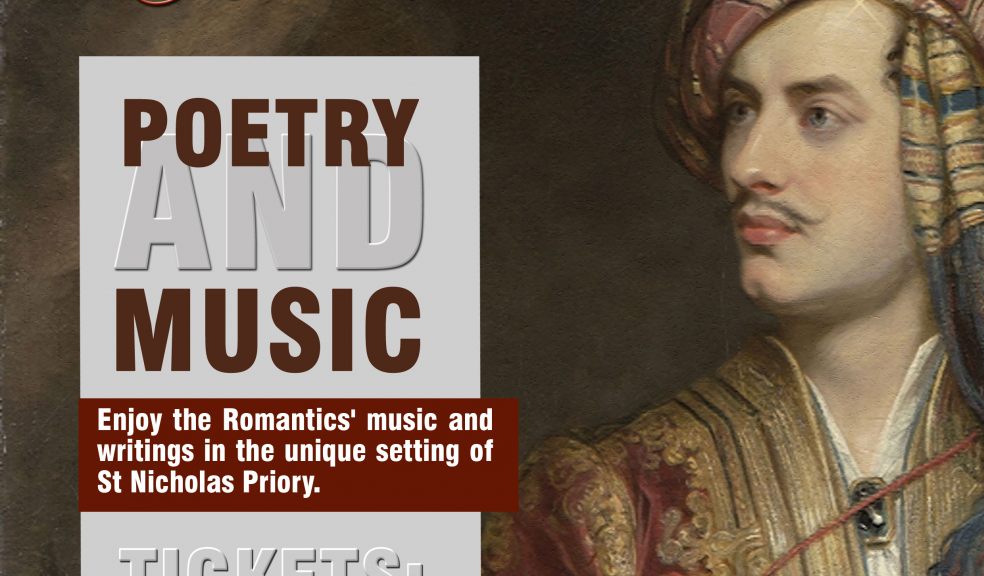 Music and Word: The Romantics
Creative Productions SW present an evening of poetry and music of the Romantic era. Join us in exploring the exciting times of Byron, Keats and Shelley, Beethoven, Schubert, Rossini and others for violin, mezzo-soprano and piano.
Enjoy the performance of spoken word and music, evoking the Romantic era and exploring the trials of the 'Byronic heroes' and the music of their time.
Step into a world of daring deeds, damsels in distress, political idealism and radical changes in the literary and musical world. Members of Creative Productions SW are graduates of Russia, Italy and Austria's Music Colleges.
Performance dates for Lord Byron Weekend to celebrate an anniversary of his birth on 22nd January 25th January 6pm Lupton House, Cherston Ferrers, Brixham, 26th January 6pm St Nicholas Priory, Exeter 27th January 3pm Sidholme Musicroom, Sidmouth Tickets can be purchased online: www.wegottickets.com/events/459882 www.wegottickets.com/events/460287 or call 07505 884271