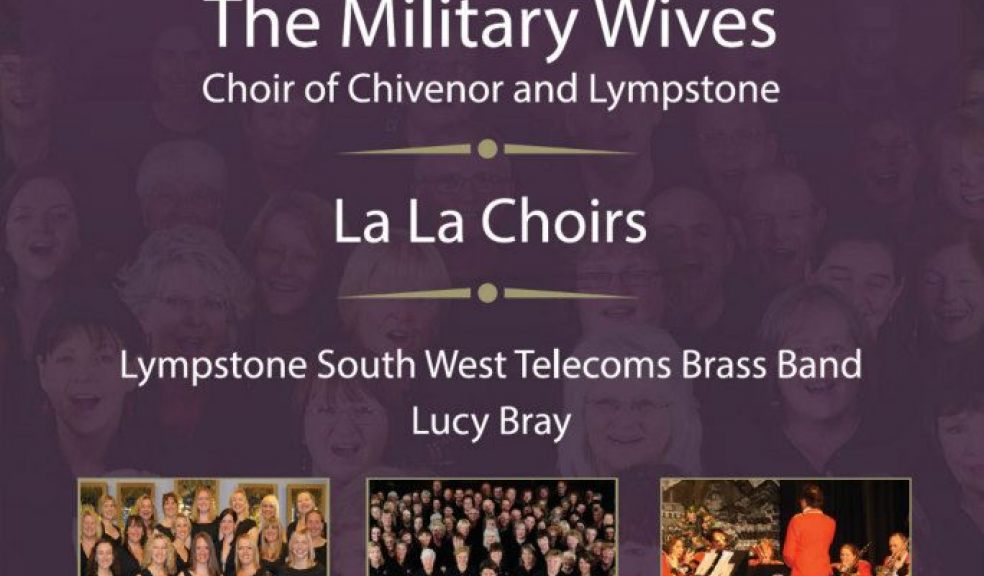 La La Choirs Gala Concert
La La Choirs are hosting a Gala concert at the Great Hall at the University of Exeter featuring the Military Wives Choir. Other local acts are also taking part including the Lympstone South West Telecoms Brass Band and Lucy Bray, an up and coming classical soprano from Exeter.
La La Choirs began in Lympstone in September 2008 and is run by Sam Abrahams. The first sessions consisted of Sam and just a few friends. There are now four choirs with over 250 members on the books, who meet every week. The music is three or four part harmony, generally modern, pop, jazz, world, soul, motown, funk, rock, hip hop and very occasionally religious. Many are Sam's own arrangements, others more 'off the shelf' – but all have that great combination of fun and familiarity with just a bit of a challenge.
For more information and to buy tickets, please go to www.lalachoirs.co.uk