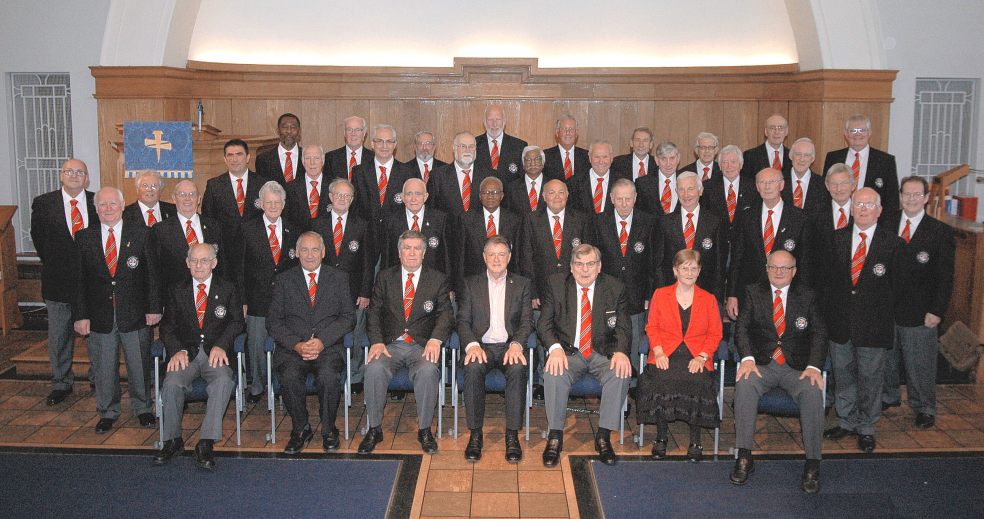 Informal Concert: Worcester MVC
Saturday 3rd June 2017 at 13.00
Entry to this informal performance is included in the Cathedral admission charge.
About Worcester Male Voice Choir
Worcester Male Voice Choir was formed in 1987 from choristers who had been singing in the  Worcester  City Police Choir. Membership  has  gradually grown to over 70 members and regular recruitment exercises have ensured that the Choir has a bright future.  The Choir has a repertoire of over 200 pieces with arrangements in English, Welsh and at least 5 other languages.
In the tradition of male voice choirs Worcester MVC regularly  undertake tours home and abroad. In recent years tours in the UK have included Durham and Cornwall and in 2014 we had a very successful tour to Vernon in France. The choir performed at the Collegiate Church, Vernon, the English Malvern Stone monument at Fontaine de Tilly which commemorates those lost in the 2nd World War from the Worcestershire Regiment and at the Anglo French war cemetery at Theipval in the Somme. In April 2016 the Vernon Choir made a return visit.2015 had seen the Choir perform in the Cornwall International Musical Festival, in several excellent church venues to packed audiences  and at the Eden Project. On our return we were invited to sing at the centenary celebrations of the internationally famous Morgan Motors in Malvern.
The Choir has performed in numerous venues locally and nationally including the Royal Albert Hall, London, Symphony Hall Birmingham, Colston Hall, Bristol and many of the prestigious Cathedrals throughout England.