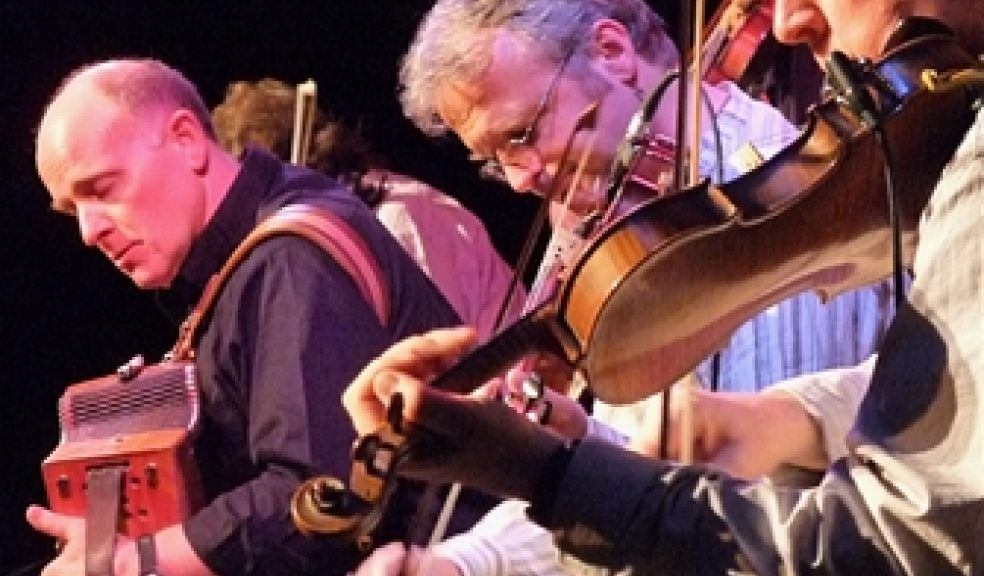 2014 marks the 21st year this group of musical friends have taken to the road to entertain their growing legion of fans with a show of huge dynamic range, passionate and joyful playing and a liberal dose of fun. What started as a daft idea for a folk club night has grown into a folk-rock institution with six CDs to their name, several festival appearances and sell out shows up and down the UK.
Fiddlers Peter Knight (Steeleye Span), Chris Leslie (Fairport Convention), Phil Beer (Show of Hands), Brian McNeill (Battlefield Band), Ian Cutler (Bully Wee), Tom Leary (Zeus) and Garry Blakeley (Band of Two) add the large range of fiddle playing styles to the rock back-line of guitars, keyboards, sax and accordion - all held together by legendary drummer Dave Mattacks.
It's a feast by nature and a feast by name which is guaranteed to be enjoyed even by the most doubting of friends dragged along! Be prepared for laughter, tears, dancing and an all round evening of fabulously entertaining live music.
Tickets: £16
www.exeter.gov.uk/cornexchange
Box office: 01392 665938