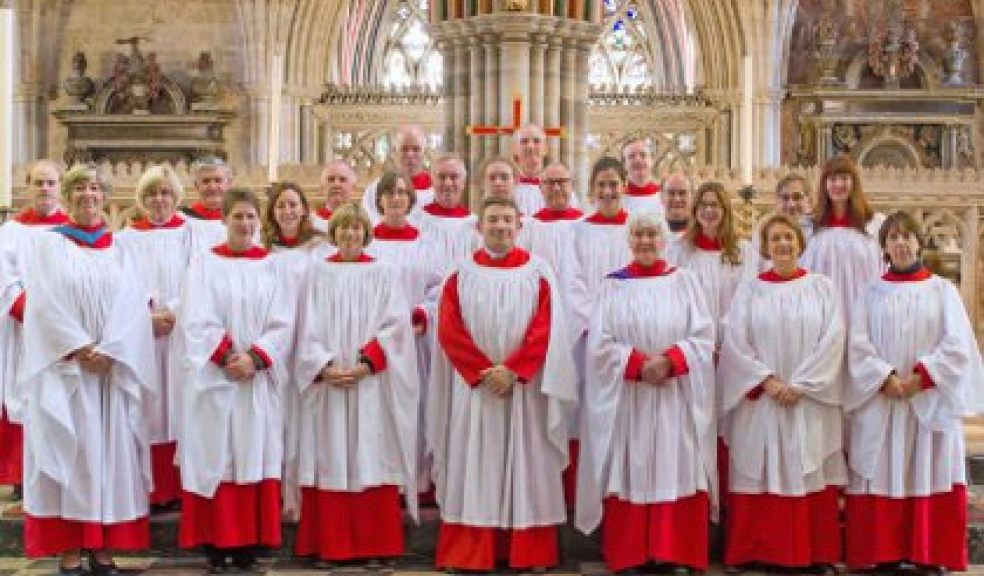 Concert: St Peter's Singers

Sunday 3rd July 2016 at 19.30

The St Peter's Singers of Exeter Cathedral (directed by David Davies) perform an evening concert of Choral Works for the Summer for David's last concert with the choir. Ticket information Tickets £8 and £5 for students/under 18s.

Book Online or call the box office on 01392 285983

Book online
The St Peter's Singers The St Peter's Singers of Exeter Cathedral is the adult cathedral chamber choir that sings on many occasions to augment the work of the cathedral choirs of girls, boys and professional Lay Vicars and Choral Scholars. Worship is offered every day at the Cathedral, and this is always sung during academic term times, and at many other times during the year. The St Peter's Singers take part in many important diocesan events and special services, in addition to singing some of the regular choral Evensongs and Eucharists. Additionally they give concerts in the cathedral and in the diocese, and have performed in several venues in Devon.