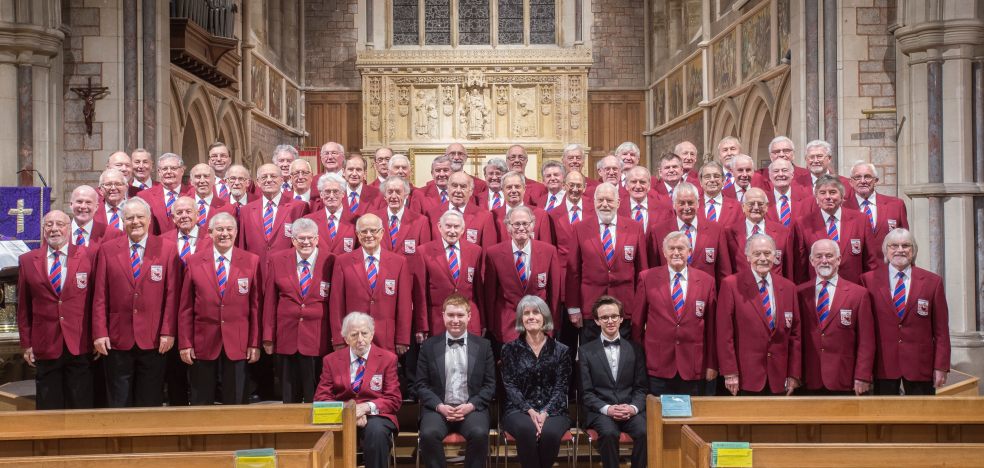 Budleigh Salterton Male Voice Choir Concert in support of Devon Air Ambulance
Budleigh Salterton Male Voice Choir (BSMVC) will support Devon Air Ambulance (DAA) in celebration of their 25th year of service with a gala concert at Exeter Cathedral this summer.
The concert, at 7:30pm on Saturday 5th August, will feature BSMVC, directed by Michael Graham, performing a mixture of popular and traditional songs from their wide repertoire, set to entertain a broad audience.
The concert will feature special guests Tim Mirfin, Bass, and Iryna Ilnytska, Mezzo Soprano, both of whom have appeared in concerts and operas around the world, and David Davies, previously Assistant Director of Music at Exeter Cathedral, playing the organ.
Tickets are on sale at Exeter Cathedral box office at £15 for front nave and £12 for side and rear nave, with concession discounts at £10 and £8 for students, £6 and £5 for children.
Doors will open at 6:45pm with the concert starting at 7:30pm. Tickets are available from Exeter Cathedral's box office, visit https://exeter-cathedral.cloudvenue.co.uk/BudleighMVC or phone 01392 285983. Alternatively, you can also purchase tickets on the door.