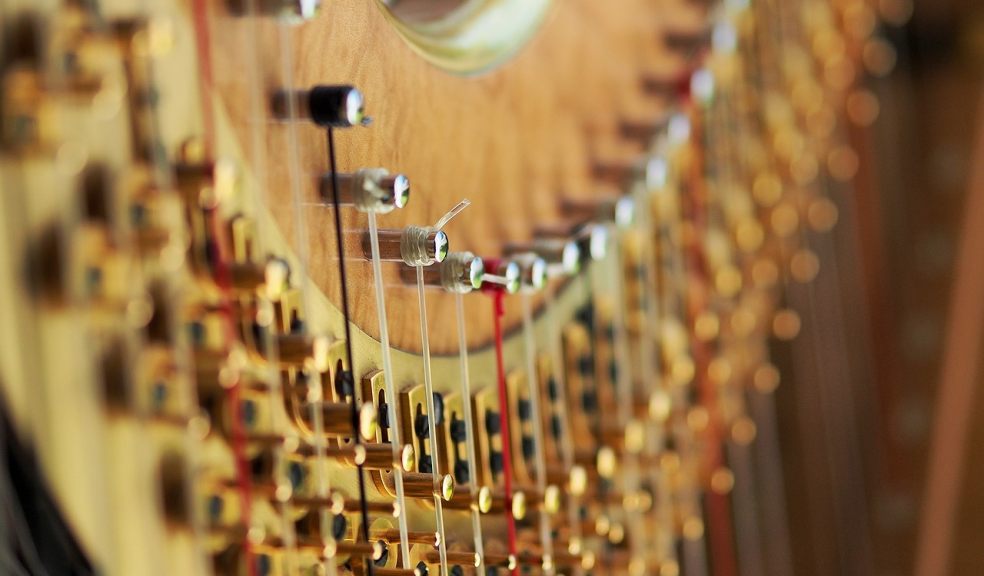 Bernstein's Chichester Psalms
Exeter Philharmonic Choir heads to Exmouth to open its new season with Bernstein's 'Chichester Psalms' An extended choral work by American-born conductor Leonard Bernstein, which blends Biblical Hebrew verse and Christian choral tradition, will be performed at Holy Trinity Church in Exmouth this October to open Exeter Philharmonic Choir's new season.
ernstein's Chichester Psalms was a sell-out when it premiered in New York in 1965, conducted by the composer himself.
The composition had been commissioned for a festival at Chichester Cathedral in Sussex and the first performance in the UK took place there a few weeks later.
Bernstein was one of those rare composers who become the 'voice of their age'.
His work straddled contemporary and classical music; he composed for chamber and symphony orchestras, as well as ballet and film, including the score for the Broadway musical West Side Story.
The harp is a key instrument in the Chichester Psalms. This autumn, Exeter Philharmonic Choir will be accompanied by an accomplished young harpist, Rachel Wick, who has played with many of the UK's leading ensembles and who was last year made an Associate of the Royal Academy of Music.
James Bower, who has played timpani and percussion with a host of well-known orchestras, will also accompany the Choir. The audience in East Devon will also be treated to a range of shorter works by a variety of British and American composers: Britten (Rejoice in the Lamb), Holst (Choral Hymns from Rig-Veda), Lauridsen (Nocturnes), Stanford (The Bluebird) and Parry (Blest pair of sirens).
The concert takes place at Exmouth's Holy Trinity Church on Saturday 26 October 2019 at 7.30 pm. The venue has a maximum capacity of 250 so early booking is recommended.
Tickets: £14 unreserved from www.exephil.org.uk EPC tickets on 01392 278168 or from Exeter Visitor Information Centre and Tickets, Dix's Field