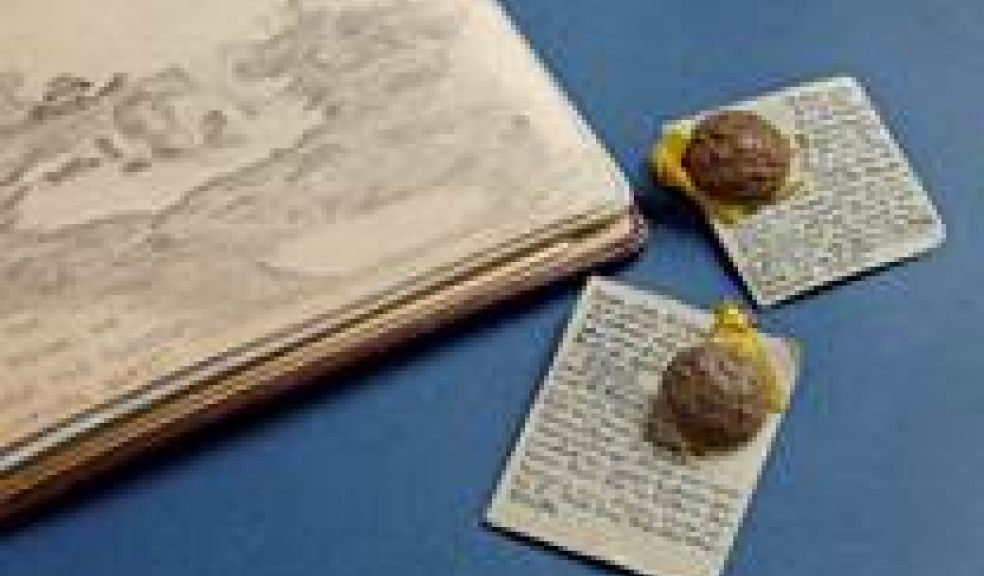 Devon Voices 1914-1918: Home Front Stories
A new exhibition exploring Devon's unique First World War history starts on Saturday 15 September at Exeter's Royal Albert Memorial Museum & Art Gallery (RAMM).
By illuminating the varied lives of men, women and children who lived and worked in the county, Devon Voices 1914-1918: Home Front Stories reveals a rich picture of the everyday wartime experience far from the battle fields.
The exhibition uses first-hand accounts to explore Devon life during this extraordinary period. The stories are those of real people, told in their own words and further brought to life in a specially-commissioned soundscape. A farmer, a nurse, an entertainer, a young sailor and a policeman are just some of the people featured and their words tell of lives carried on through turbulent times.
These personal and touching stories have been uncovered by modern-day Devon residents who explored local archives, museum collections and family records to bring these past voices to life. The exhibition also shows how RAMM collected objects to record people's experiences of the war years and how archives and objects tell the personal stories of past lives.
Marking the centenary of the First World War Armistice, Devon Voices 1914-1918: Home Front Stories runs from Saturday 15 September to Sunday 6 January. A partnership project between RAMM and the Devon Remembers Heritage Project, it features archive material, images and objects from Devon Archives, the West Country Studies Library, Royal Albert Memorial Museum, Imperial War Museum, local organisations and family collections
Meet the researchers walk and talk
Fridays 21 Sep & 16 Nov, 12.30 to 2pm, £8 (£15 for two)
Join the curators and researchers to explore our Devon Voices 1914-1918: Home Front Stories exhibition. Hear about people whose lives reveal Devon's social landscape 100 years ago. Our researchers share glimpses into the past through their discovery of first-hand accounts.
The first talk features a farmer, policeman, female driver and mechanic in the army service corps and a fisheries adviser.
The second talk focuses on a young sailor, an entertainer, an older man and a woman's work with refugees.
The ticket price includes tea, coffee and cake, followed by a unique opportunity to chat with the project researchers and curators.
A partnership event with Devon Remembers Heritage Project.