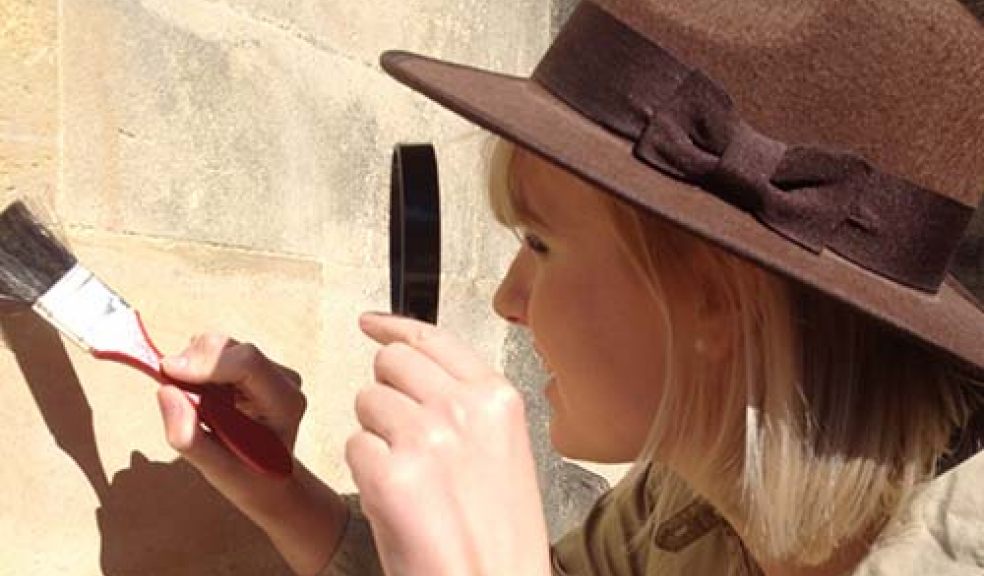 Saturday mornings 6th February to 12th March 2016, 10.00-12.00 Come along to explore the fascinating and gruesome parts of history Travel back in time to a different period of history every week with themed crafts, costumes, and horrible history facts!
Each session takes place in the Pearson Education Centre between 10.00 and 12.00, and children can be dropped off and left for the entire session.
RUTHLESS ROMANS - 6th February Find out about the people who lived in Roman Isca.
Take part in our Roman crafts! Make your own wax writing tablet, and create the perfect Roman accessories including a laurel wreath and serpent bracelet.
INVINCIBLE INVADERS - 13th February Ahh - the Saxons and Vikings have invaded Britain! Join us to make your own Saxon brooch and Viking helmet. See if you can write secret messages in runes.
MAJESTIC MIDDLE AGES - 20th February Did you know about the murder in the Cathedral? Come along to find out more. Plus, create your own mini stained glass window and design a coat of arms.
STUPID STUARTS - 27th February Try to survive the perilous times of the Stuart. Will you survive the Gunpowder Plot, the Plague and the Great Fire of London?? Create a collage to remember some of these scary events.
VULGAR VICTORIANS - 5th March Find out what Victorian children did for fun! Have a go at creating an optical illusion and then make your own Victorian toy to take home.
BLASTED BLITZ - 12th March Take cover! The Cathedral is about to be bombed! Make a gas mask to protect yourself and design a Blitz scene. Booking information £6 per session, book online or call 01392 285983. Receive a discount when you book all 6 sessions (telephone booking only)
https://exeter-cathedral.cloudvenue.co.uk/timetravellersclub