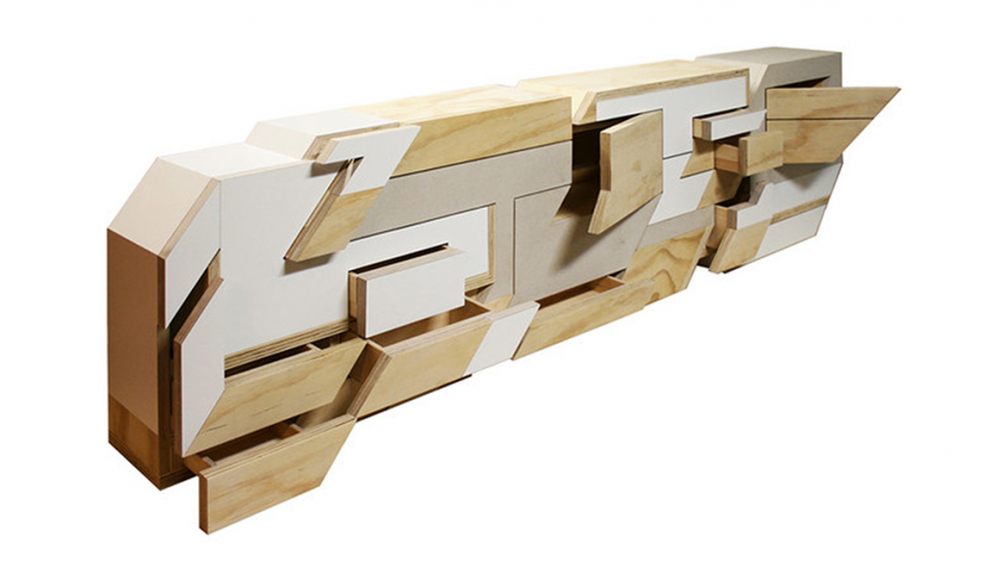 Graffiti art meets contemporary craft in a bold new exhibition opening this spring at Devon Guild of Craftsmen. This exhibition will challenge perceptions of graffiti writing culture, whilst expanding traditional definitions of art, craft and design.
Masters of Invention brings together a new collection of artworks and installations by influential figures from the culture of graffiti writing over the past 40 years, all emerging from the youth-led cultures of punk and hip-hop, all sharing a dedication to honing their craft through multi-disciplinary practice.
These leading UK and European artists now make up a pioneering group - their roots firmly set in the origins of the now global creative phenomenon, and contemporary art scene, with art works exploring creative possibilities away from the city walls and subways.
Artists Errol Donald and Khashayar Naimanan, who are also exhibitors, curate the show. They aim to position the works within the context of contemporary craft, sculpture and image making.
Alongside the exhibition there will be a number of additional creative events, including a free family drop-in workshop on 29th May which will invite participants to experiment with hand lettering, storytelling and creative mark making.
On Sunday 30th June 12-18 year olds are invited to join Errol Donald, exhibition curator and director of creative platform Mindspray, to explore identity through graffiti lettering using a range of materials and inspirational techniques. Free entry. Open daily 10 am to 5.30 pm