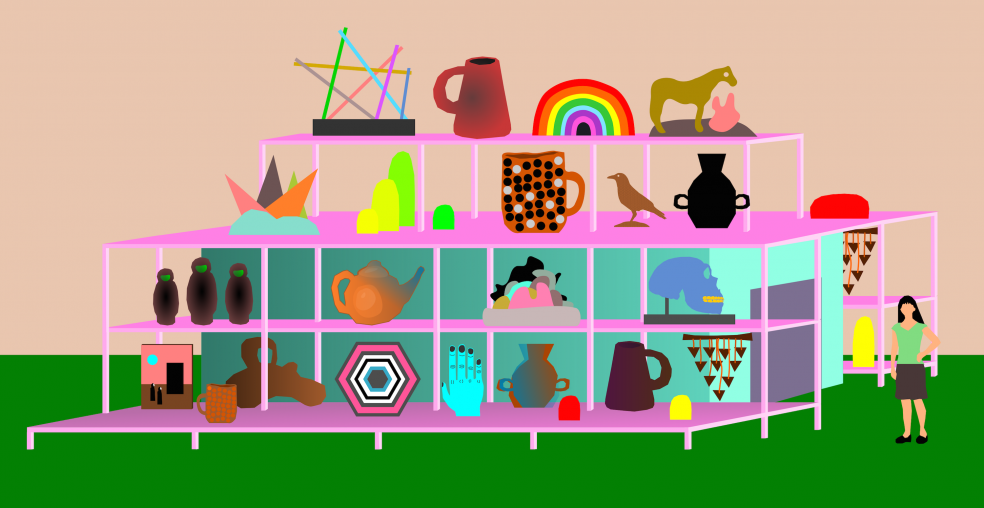 Juneau Projects: Makers of the Multiverse
Spacex is pleased to present Makers of the Multiverse, a sculptural pavilion by Juneau Projects (Philip Duckworth and Ben Sadler), located for four weeks at Exeter Quay.
The pavilion will function as a shop and event venue, stocked with multiples by artists and makers and hosting live events.
Makers of the Multiverse has been developed with Spacex as a project that aims to expand the way artists and makers can show and sell affordable multiples. It proposes alternatives to more traditional art world structures and hierarchies by considering artists' engagement with the role of distribution, pricing and accessibility of artwork.
To see the full programme of events and workshops please visit: www.spacex.org.uk
Pavilion Opening Hours: Monday-Friday 11.30am – 2pm, Saturday & Sunday: 11am-4pm