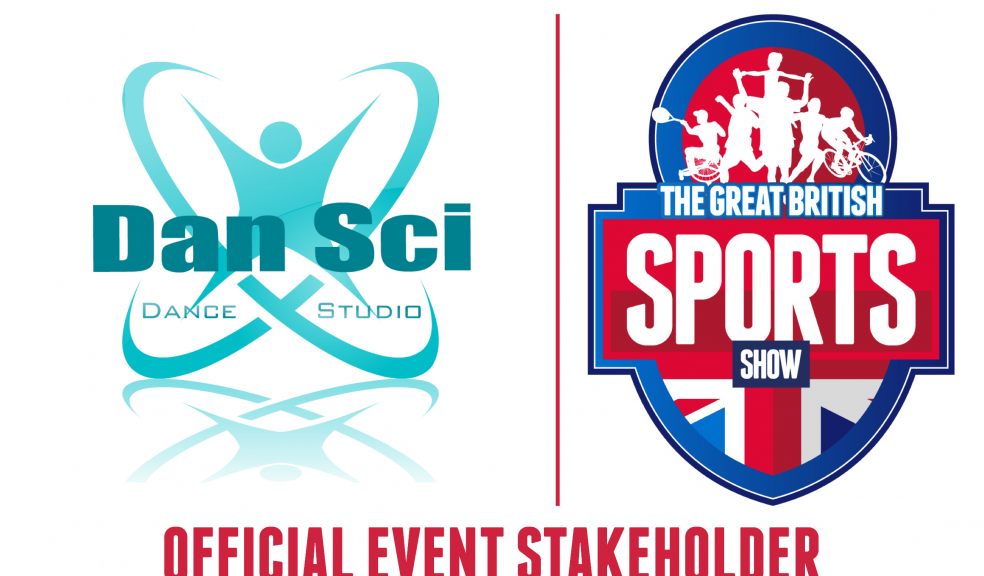 The Great British Show is officially coming to Exeter's Westpoint Arena! The movement to change the health and wellbeing of the nation kicks off on the 3rd and 4th February 2018 and
tickets are now on sale.
Children and clubs across the South West including DanSci Dance Studio will have the chance to try out as many different sports as they can at the Great British Sports Show which comes to Exeter's Westpoint Arena in February.
The Great British Sports Show is billed as the ultimate sports festival which inspires and engages families and children to participate in sport.
The event has already attracted one local major sporting star to back the campaign.
Exeter Chiefs and England Rugby player, Jack Maunder, who is an ambassador for the show said, "Sport has brought to my life friendships, fun and an active lifestyle. I know how much fun and how many experiences I have had from playing sport ….… and that's why I am supporting the Great British Sports Show.
"We are going to bring sports clubs to communities all across the country. The Great British Sports Show has something for everyone. The Great British Sports Show is a fantastic movement that I'm pleased to be involved with. A weekend celebrating sport, can only be a good thing to help encourage people to get active and stay active. The hashtag says it all #getstuckin!"
The family orientated event will welcome up to 10,000 visitors who will have the opportunity to try over 30 different sports and meet stars both local and from far afield.
This massive celebration of everything sport has been created to provide family members of all ages with an exciting sports themed day out – without the worry of having to compete with the Great British weather. The aim is to provide guests with an unforgettable sports and cultural experience – inspiring everyone to get fit and stay fit – while having loads of fun!
With activities from athletics to wheelchair basketball and crown green bowls to cheerleading, this multi-sports festival has something for everyone. Each sport or activity will have its own dedicated area within the venue, where local sports clubs and activity providers will give people the opportunity to have-a-go and sign up to taster sessions.
So ….. would you like to dance with a dance troop?
Would you like your skills to be seen by local talent scouts?
Can you hurdle an Olympic size hurdle?
Can you rugby tackle a mascot?
Can you shoot more than 5 hoops in a row at basketball or netball?
Can you do more kick ups than a professional footballer? …. or perhaps just more than your kids?
Would you like the chance to meet your sporting heroes, team mascots, local clubs and  some other very special guests?
Who knows, you might just be an Olympic athlete in the making … you just haven't found your sport yet? Well now is the time.
Exeter is already the most active city in the South West and it now aims to become the most active city in the UK by 2020. The Great British Show wants to play a crucial role in this and
aims to leave the South West a long lasting sporting footprint as its legacy.
The Devon-based man behind the event, Grant Horan, has sport running through his blood.
Speaking about the weekend, he said, "We are a family that love sport and after the Rio 2016 Games we wanted all of those enthusiastic fans to go and try the sports that they had been watching on TV. The Great British Sports Show is designed to bring sport to the people and likewise … people to the sport!"
Local clubs and activity providers are being signed up to provide taster experiences over the
weekend to the very communities where they are based. Horan continued, "We are committed to leaving a participation legacy in every city we visit and I'm delighted that Exeter
is our first stop."
Ambitious plans for sure but they are certainly devoted to the cause! As are the 3 Devon school children who last year, started their own sports brand "Wellity" which promotes a healthy lifestyle. The "Wellity Kids" have been appointed as youth ambassadors for TGBSS to encourage as many of their friends and peers to show up and try as many different sports as
they can on the day. You can follow their progress on all social media @WellityKids.
Simon Scott-Nelson of Wellity says: "A weekend where children and families can play sports that they haven't had the chance to try before will be amazing fun. This event is a feather in
the cap for the South West and we are delighted to be a part of it."
Simon Scott-Nelson says "We are delighted to have Ava and her amazing team at DanSci joining us at The Great British Sports Show. With thousands of people coming to the event it will really showcase Ava's hard work and determination in setting up this wonderful business from scratch.
At DanSci Ava teaches her students to express both themselves and their individuality through the movement of dance, build confidence and achieve a healthy mind, body and spirit. What better example is there to set youngsters and families wishing to get into sport!"
There are also photo opportunities galore and "give-aways" and prizes to win on the day. So if you love sport and fancy a fun day out with the family, The Great British Sports Show is
definitely for you!
The event will take place over four sessions during the weekend and tickets are now on sale. Adult tickets are £8.50, Children (6-16) £5.50, Children (under 6) Free, Concessions £7.
For further details visit The Great British Sports Show - www.tgbss.co.uk