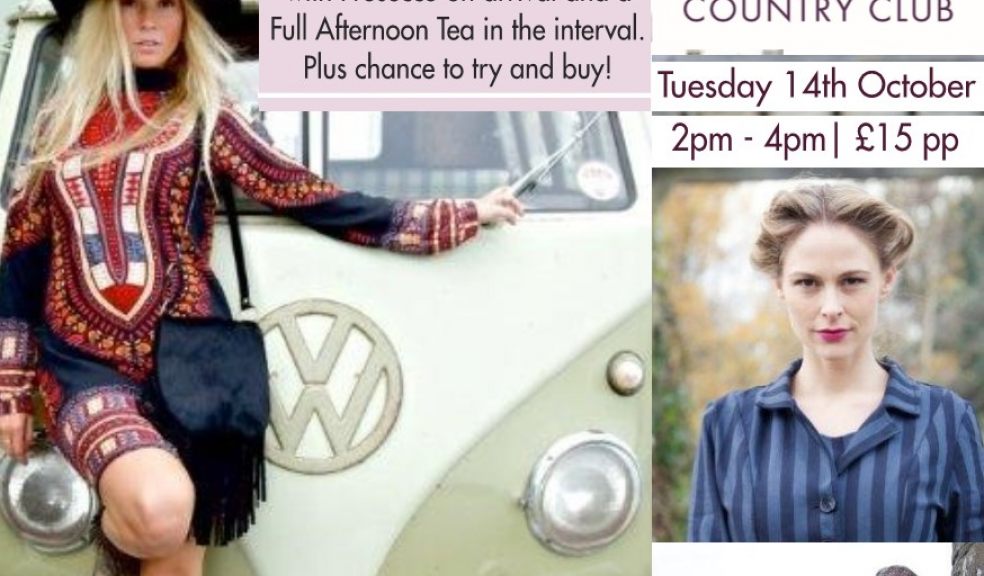 Fashion Show with Afternoon Tea
Exeter Golf and Country Club is hosting a Fashion Show with Prosecco Afternoon Tea on Tuesday 14th October.
Leading ladies clothes boutique, Danielli of Dartmouth will be showing the latest Autumn/Winter collection with a catwalk in the Wear Park Restaurant at Exeter Golf and Country Club. The collection will be modelled on the catwalk, with items available to try on as well.
Starting with a Prosecco and time to chat, the Fashion Show takes place in the restaurant itself so that guests can relax with friends at tables while taking in the latest fashion trends. Afternoon Tea will be served in the interval with a selection of mini pastries, cakes and tasty treats.
Danielli is fast becoming renowned as one of Devon's most visited destination boutiques due to fresh new collections available throughout the year. Danielli Boutique offers individual clothing and accessories for all ages, sizes and budgets, with a team of staff who have a love for style and fashion, and a store that has a friendly atmosphere and exciting displays of how to put outfits together.
Chris Jones, General Manager of Exeter Golf and Country Club said, "We are excited to able to offer our members and guests an afternoon where they can combine their love of fashion and food while getting together with friends. Danielli Boutique is one of the leading ladies' clothes shops in the South West and so we are delighted they are coming here to showcase their new range of fashion for the season ahead. Our afternoon teas are always a favourite and so we thought it would be the icing on the cake for a perfect afternoon."
Tickets for the Fashion Show with Afternoon Tea are only £15 per person.
Buy your tickets now:http://goo.gl/pZtstW