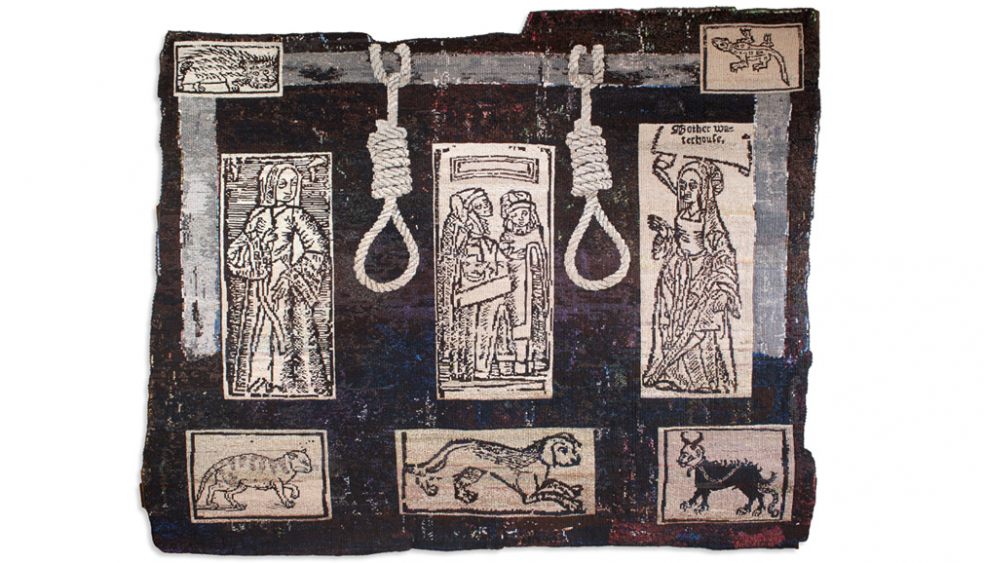 Conference: Certaine Wytches. Persecution and Possibility.
Organised by Devon Guild of Craftsmen, with support from University of Exeter Arts and Culture team, this day long event will bring academics and artists together to shed further light on the history of witchcraft in Exeter, Devon and beyond, and on the symbolism, imagery and practices that can still resonate strongly with us today.
Key note speakers include: Tapestry artist Anne Jackson, Mark Stoyle: Professor of Early Modern History at University of Southampton and Marion Gibson: Professor of Renaissance and Magical Literatures at University of Exeter.
This conference accompanies the solo exhibition of Anne Jackson's knotted tapestries: Certaine Wytches, Fear, Myth & Magic. Devon Guild of Craftsmen 23rd March – 6th May.
Image credit: Anne Jackson knotted tapestry. 'Certaine Wytches, Chelmsford, Essex 1566' (photo Mei Lim)