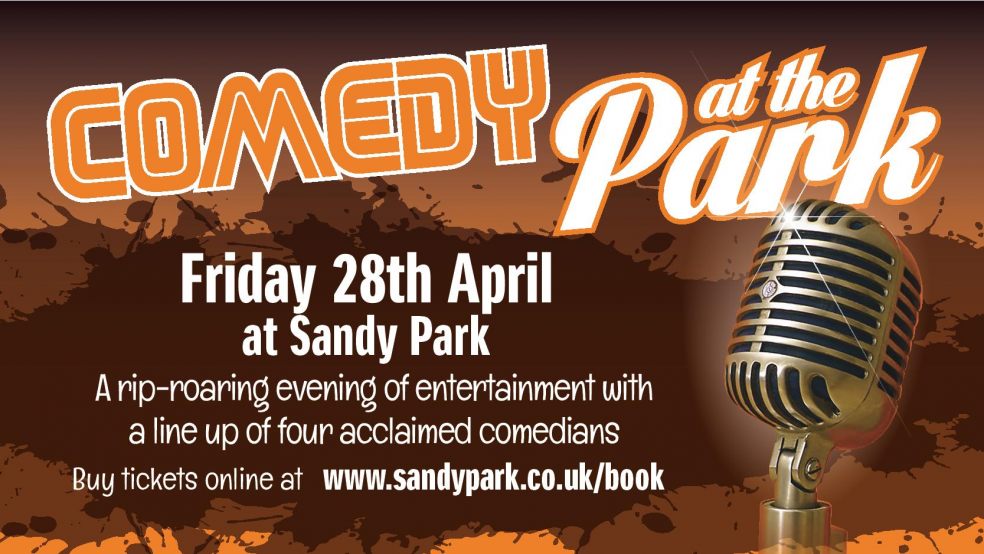 The second Comedy at the Park of 2017 will take place on Friday, 28th April from 7.00pm.
MC for the evening is Barry Castagnola, who's described as 'a confident, likeable comic'. The first comic up is Steve Day, a 'warm, witty and engaging' stand-up, who'll be followed by 'brilliant and clever' Karen Bayley. Headlining the evening will be Andy Wilky: 'a rock-solid act guaranteed to entertain'.
Doors open from 7.00pm, with food available immediately and the acts beginning at 8.00pm. The evening will conclude at approximately 10.30pm.
Tickets cost £10, or £15 to include food, and can be bought from www.sandypark.co.uk/book