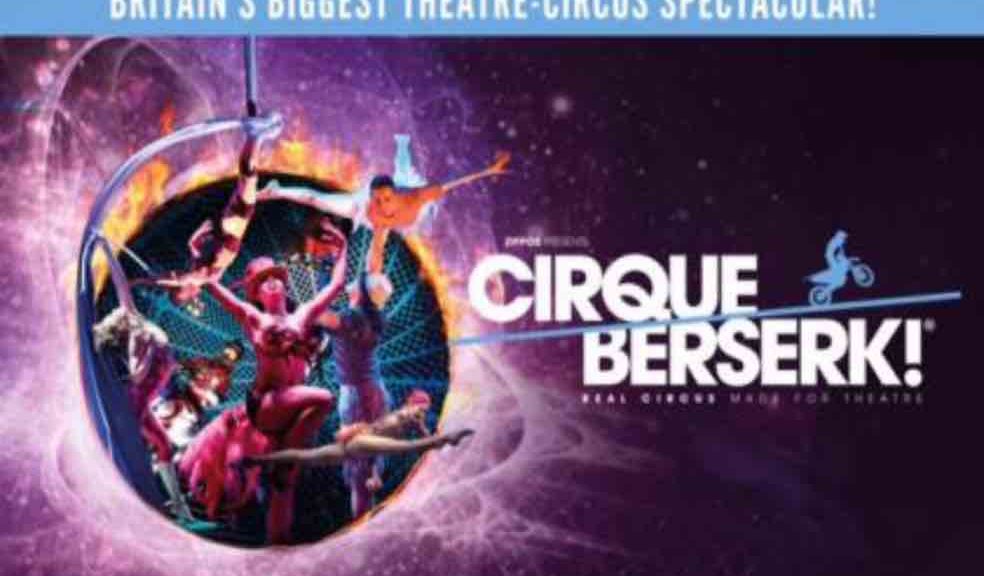 After a sensational first visit in 2018, Cirque Berserk! the UK's biggest theatre-circus spectacular is making a triumphant return to Devon.
Cirque Berserk! has had sell-out London West End runs and a sensational reception at the Edinburgh Fringe Festival. 2019 performances at the Theatre Royal, Plymouth, are listed from Tuesday 14th to Sunday 19th May.
Combining contemporary cirque-style artistry with adrenaline-fuelled stunt action, Zippos Cirque Berserk! is a danger-filled spectacle to amaze audiences from 5 to 95.
Bringing this treasured form of live entertainment bang up-to-date in a jaw dropping spectacular created especially for theatre. Witness the world's most dangerous circus act with the legendary motorcycle GLOBE OF DEATH – four motorcyclists reaching speeds of over 60mph within the confines of a locked steel cage. PLUS experience thrilling acts from over 30 jugglers, acrobats, aerialists, dancers, drummers and daredevil stuntmen.
And introducing Paulo Dos Santos – a brilliant 3 foot 6 inches (107cm) tall showman, acrobat, and comedian. Fabulous family entertainment!
For more information visit www.cirqueberserk.co.uk
We have TWO FAMILY TICKETS (each for two adults and two children) to give away - click here to enter!