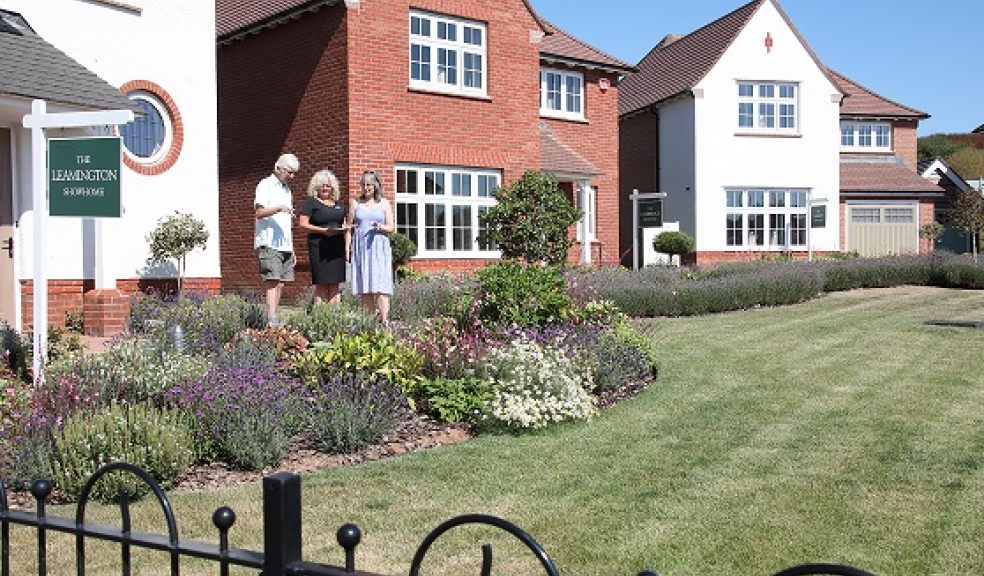 Mastermove open day at Saxon Brook
Who: Redrow Homes West Country
Where: Saxon Brook, Manley Meadow, Exeter, Devon, EX1 3UW
When: Saturday 3 November, 11am – 4pm
Event detail:
Redrow Homes is welcoming visitors to its Saxon Brook development in Pinhoe, Exeter, on Saturday 3rd November for a Mastermove open day event.
Prospective homebuyers will be able to view the stunning new three- and four-bedroom properties as well as learn more about selling their current homes through the Mastermove scheme.
Redrow's Mastermove scheme supports potential new house buyers who need to sell their home by arranging valuations, appointing an estate agent and taking care of all the paperwork. Redrow will even help with the estate agent's fees.
Between 11am and 4pm, visitors can drop into the Saxon Brook development where the Redrow sales team will be on hand to discuss the benefits of the Mastermove scheme, no appointment necessary.
Visitors will also be able to explore the beautiful new homes from the property developer's Heritage Collection which takes inspiration from the soft colour palettes and traditional structures of the Arts and Crafts movement of the 1920s
With prices from £259,995, Redrow has recently released a new phase of homes at the development which includes The Ludlow, The Warwick, The Stratford and The Cambridge.
Offering an idyllic setting of traditional Devon country life, Saxon Brook enjoys easy access to all local amenities as well as to the city of Exeter, the M5 and Exeter Airport.
The unique development also boasts beautiful landscaped areas designed to encourage pollinators and a trail of sculptures running around it with information about the bumblebee species is soon to be completed.
Michele Jones, area sales manager of Redrow West Country, said: "The beautiful Saxon Brook development is proving hugely popular among prospective homebuyers and we're looking forward to welcoming more visitors to the event in November.
"The Mastermove scheme makes the whole process of buying a new home and selling your old one so much simpler and hassle-free. The Mastermove event will be a great way of ensuring that our homebuyers know all about the amazing benefits of the scheme!"
For more information about Saxon Brook development, please call 01392 339637 or www.redrow.co.uk/saxonbrook