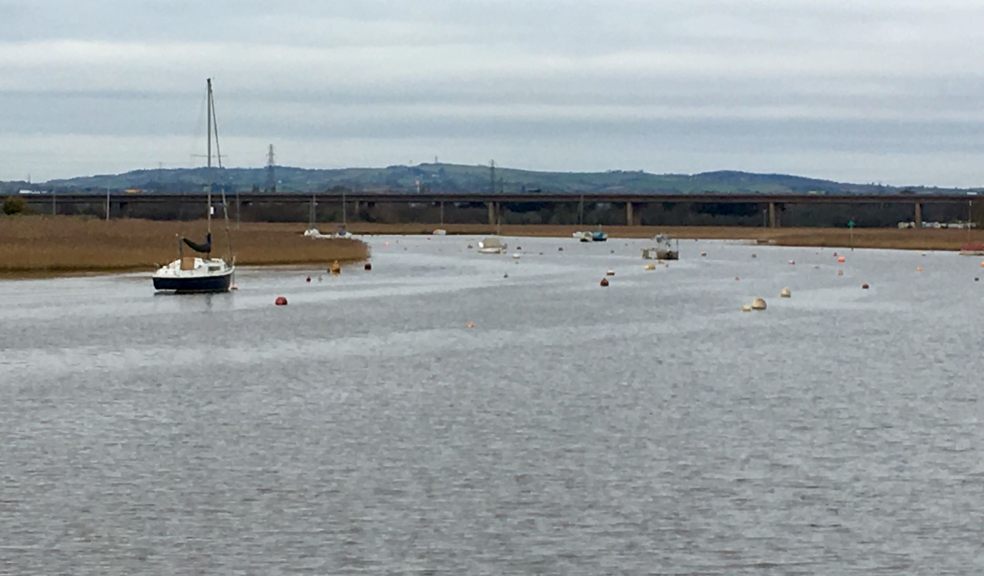 RSPB Avocet cruises at Dawn on the Exe Estuary (2016/2017 season)
Sunday 8 January and Sunday 22 January
Cruises are tide dependent. Selected dates/times only. See details below.
Booking essential
It's certainly worth the early start to see the wildlife on the Exe foraging for food this early in the morning on a cruise that lasts 1.5 hours (approx).
All throughout the cruise, expert commentary is provided by knowledgeable RSPB volunteers who will keep a close eye out and help you spot the various species of waders and wildfowl that either flock to the Exe to overwinter or call the Exe their home.
The avocets have never failed to put on a show since our Avocet Cruises started in the late 1980s. They normally congregate between the Turf Inn and Topsham. Because the estuary narrows here, you can get incredibly close to these wonderful two-tone birds, the unmistakable emblem of the RSPB.
Black-tailed godwits are another drawcard - elegant, stately visitors from Iceland, usually seen in a flock - and there's just something about these birds that brightens up a day.
The Exe Estuary is a special place and is internationally protected for wildlife, including the thousands of birds that flock here in the autumn and winter. The RSPB is working with partners to protect the Exe for wildlife and the local community. The money from these cruises is directly helping to save nature on the Exe and in the South West- thank you for helping to give nature a home.
Booking essential. These cruises sell out quickly as there are only 40 spaces available per sailing. Click here to book
A choice of dates for our Dawn Cruises: (cruises departure from Trout's Boatyard, Topsham)
(prompt departure due to tide constraints)
•    Sunday 8 January 2017, 7.30 am departure
•    Sunday 22 January 2017, 7.15 am departure

Cost: (includes breakfast at The Globe Hotel, Topsham)
•    Adult RSPB member - £20
•    Adult non-member - £23
•    Child RSPB Member - £11
•    Child Non-member - £13 
Additional information:
•    When booking please provide a valid phone number and e-mail as your booking confirmation will be sent via e-mail. We need a valid phone number (landline and mobile) in case we need to get hold of you urgently to update you with changes/cancellation. Our data protection statement is within the booking process.
•     All tickets are non-refundable unless the cruise has been cancelled due to extreme weather (sometimes cancelling on the day of departure). All bookings are accepted on this basis. In the event of such a cancellation, a full refund of the ticket price will be made, or the booking transferred to an alternative sailing by mutual agreement. Although every effort will be made to sail, the final decision will remain with the skipper of the boat. A recorded message detailing latest sailing and weather information will be available prior to every cruise on 01392 453770.
•    We suggest that you bring extra warm clothing and waterproofs - the Exe Estuary can be a very cold place in winter!
•    There are no refreshments facilities on board. Our mini cruises utilise the Topsham to Turf ferry with a a maximum of 40-seated people. The seats are around the perimeter of the boat and some people like to sit in the middle, on the 'lockers'. On this boat, as there is very little room for movement, there are no facilities for refreshments due to health and safety requirements.
•    There is no toilet for public use on board. There are public toilets on The Quay (There is a toilet for the skipper's use but it doesn't meet health and safety requirements for the general public.).
•    Dogs are not permitted on board, apart from Guide Dogs and Hearing Dogs.
•    Disabled access. Access from the jetty to/from the boat can present difficulties. Our boat owner/skipper welcomes passengers with restricted mobility but the safety of all our passengers is of paramount importance. Therefore, a degree of mobility (assisted if necessary) is required when boarding or moving around the boat. Wheelchair users must be accompanied by someone who can assist them in the event of an emergency. Please contact us on 01392 432691 before booking if anyone within your party has a condition that could make boarding or moving around the boat difficult. We can then seek specific advice from the skipper.
•    These cruises are not suitable for children under 8. All children (8 and over) must be accompanied by a responsible adult
email swbookings@rspb.org.uk