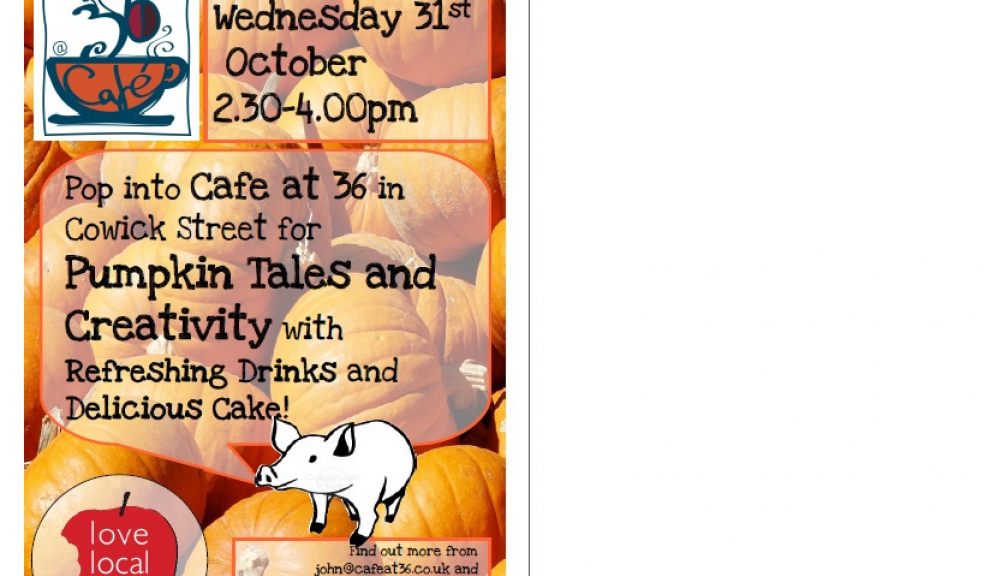 Pumpkin Tales and Creativity
A half term treat with Storytelling and fun for young families with pre school and primary school age children.
Pop in for Pumpkin Tales and Creativity with with the amazing story teller Kevin Cotter of Love Local Food. He will be telling stories about pumpkins and piglets; investigating different kinds of squashes; making pumpkin and piglet puppets and scooping out seeds to make seed packets for presents!
No need to book, just drop in. Free Entry.