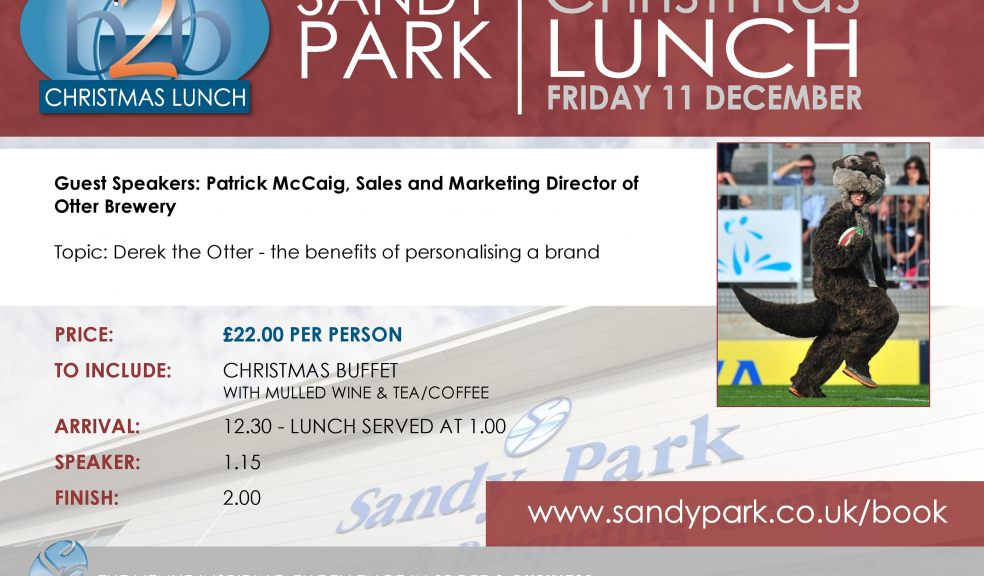 Join us for an informal festive networking lunch at Sandy Park on Friday 11th December.
You'll be welcomed with a glass of mulled wine, before some time for networking and a Christmas buffet lunch.
Our guest speaker, Sales and Marketing Manager of Otter Brewery Patrick McCaig, will begin at approximately 1.15pm with the topic 'Derek the Otter – the benefits of personalising a brand'.
Patrick will also be bringing some samples of the product for attendees.
Tickets for this event cost £22 and can be purchased at www.sandypark.co.uk/book